Speakers and Moderators 
Mason Ailstock, Past President, AURP; Vice President of Operations, The University Financing Foundation, Inc.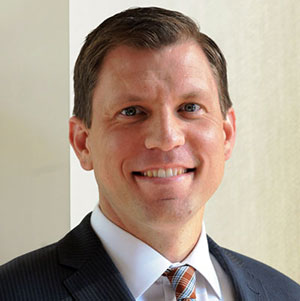 Passionate about place-based design and the convergence of university/industry relationships, Mason Ailstock has been leading the physical and social development of university research parks and innovation districts. Ailstock serves as the Vice President of Operations for The University Financing Foundation (TUFF). TUFF is a private 501(c)3 that partners with institutions around the country in the achievement of their education and research mission through facility investments providing the assets needed to achieve their core goals. Ailstock serves as a member of the TUFF executive leadership team where he will oversee strategy and operations for the firm, which has invested over $1 billion since its founding in 1982.
Prior to joining TUFF, Ailstock served as the Chief Operating Officer of the 7,000-acre Research Triangle Park (RTP) where he led the operational, business development, marketing, real estate, and partnership strategies of the largest high-tech research park in North America. As COO, Ailstock was responsible for expanding partnerships with the three founding Tier 1 research universities as well as the 220 companies located within RTP. Preceding his time at RTP, Ailstock served as the Global Partner Manager at Clemson University's International Center for Automotive Research (CU-ICAR) located in Greenville, South Carolina. Ailstock played key roles in the master plan and business development successes of the 250-acre research campus accounting for nearly $250,000,000 in investments, 17 resident companies, 5 LEED facilities, nearly $4,000,000 in competitive federal grants, and over 50 companies supporting sponsored and directed research.
Ailstock received his Bachelors of Science in Architecture & Design, and his Masters in Planning & Real Estate from Clemson University. Ailstock proudly serves as the Immediate Past President of the Association of University Research Parks (AURP), a 2016 Eisenhower Fellow, US Green Building Council LEED BD+C, and is a member of the Urban Land Institute (ULI).
Scott Andes, MPP, Program Director for City Innovation Ecosystems, National League of Cities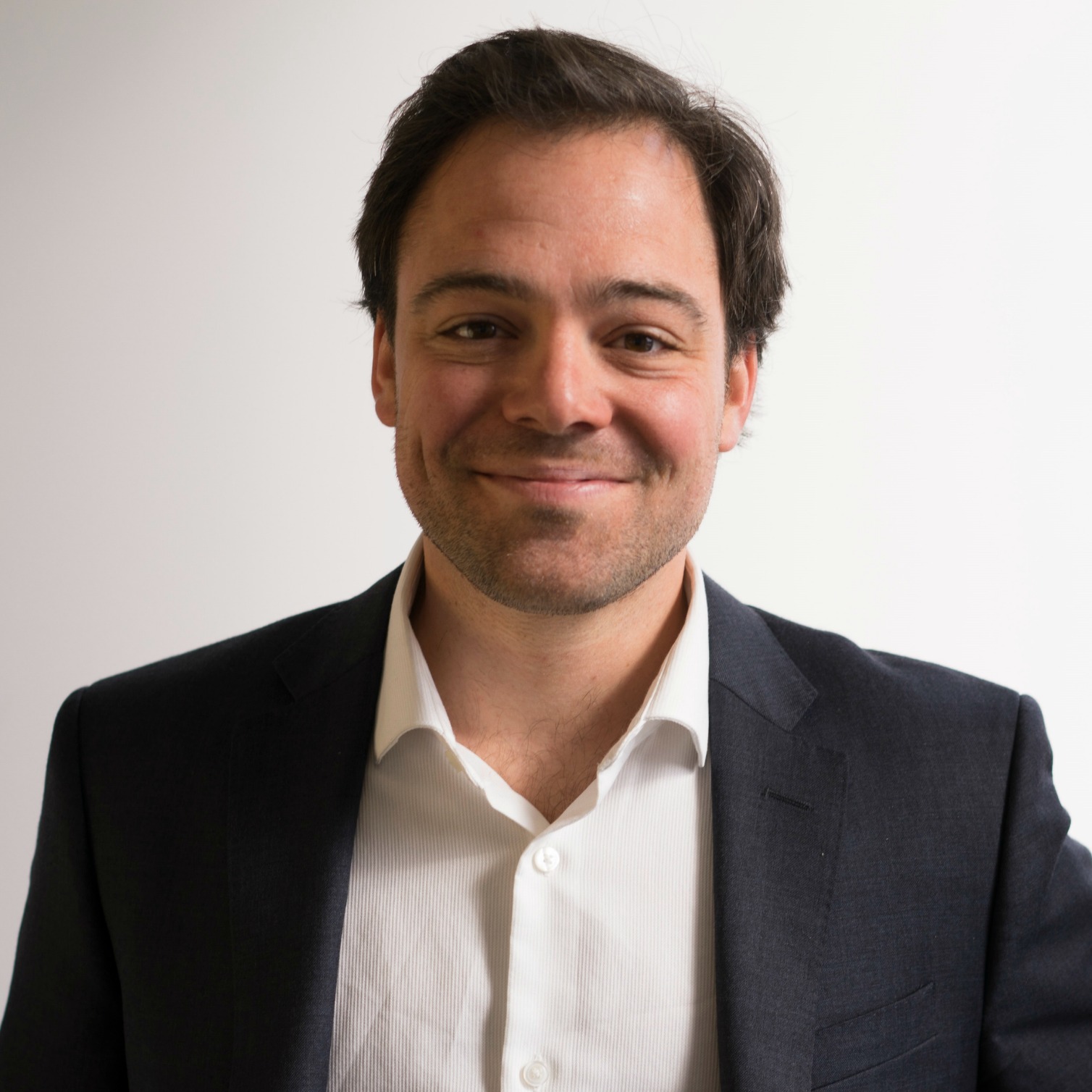 Through local partnerships among elected officials, universities, firms, and philanthropic leaders, Scott Andes, Program Director for the Innovation Ecosystems Program, helps cities overcome barriers to innovation and thrive in the modern, global economy. The program also supports applied research in science, technology, and entrepreneurship.  He is a former fellow at The Brookings Institution where his research focused on advanced industries, innovation and technology, and economic development. Prior to Brookings, Andes was an analyst at the Information Technology and Innovation Foundation. He has worked on numerous congressional and presidential political campaigns and served as Special Assistant to Senator Charles Schumer. Andes received his Masters in Public Policy from Carnegie Mellon University and his Bachelor degree from the London School of Economics.
Laura Weisskopf Bleill, Associate Director, University of Illinois Research Park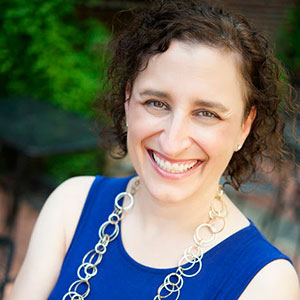 Laura Weisskopf Bleill manages the community building portfolio of the Research Park at Illinois. She develops strategy behind the Research Park's events and programming; communications, branding and marketing efforts; and directs the Research Park's efforts to grow and retain its workforce. She also works with the entrepreneurial ecosystem across campus, and has been part of the core National Science Foundation I-Corps at Illinois team. In 2018 she served as an adjunct instructor for the NSF I-Corps national program cohort in Indianapolis. She is the co-PI and co-founder of the AWARE entrepreneurship inclusion effort funded by NSF, which has now has been replicated at other universities. She has a master's and bachelor's degree in journalism from Northwestern University. An entrepreneur herself, Bleill is CEO of a hyperlocal digital magazine in Champaign-Urbana.
Leah D. Burton, Director, Centennial Campus Partnership Office and Industry Alliances, NC State University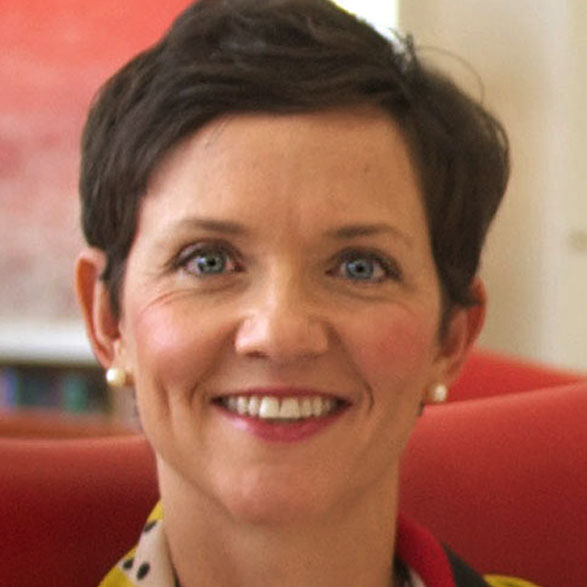 Leah Burton is the Director of Centennial Campus Partnerships and Industry Alliances at NC State University. In this role, she manages the campus-wide strategy for corporate and government interactions with NC State, including the University's award-winning Centennial Campus.
Prior to joining NC State in 2000, Burton was the Director of Marketing and Communications at the Research Triangle Regional Partnership, a regional economic development organization marketing the 13-county Research Triangle region. Before moving to North Carolina, Burton was the Public Affairs Manager for telecommunications company US West. Burton has a degree in Communication from the University of Colorado.
Kevin T. Byrne, MBA, Past President, AURP; President, The University Financing Foundation, Inc.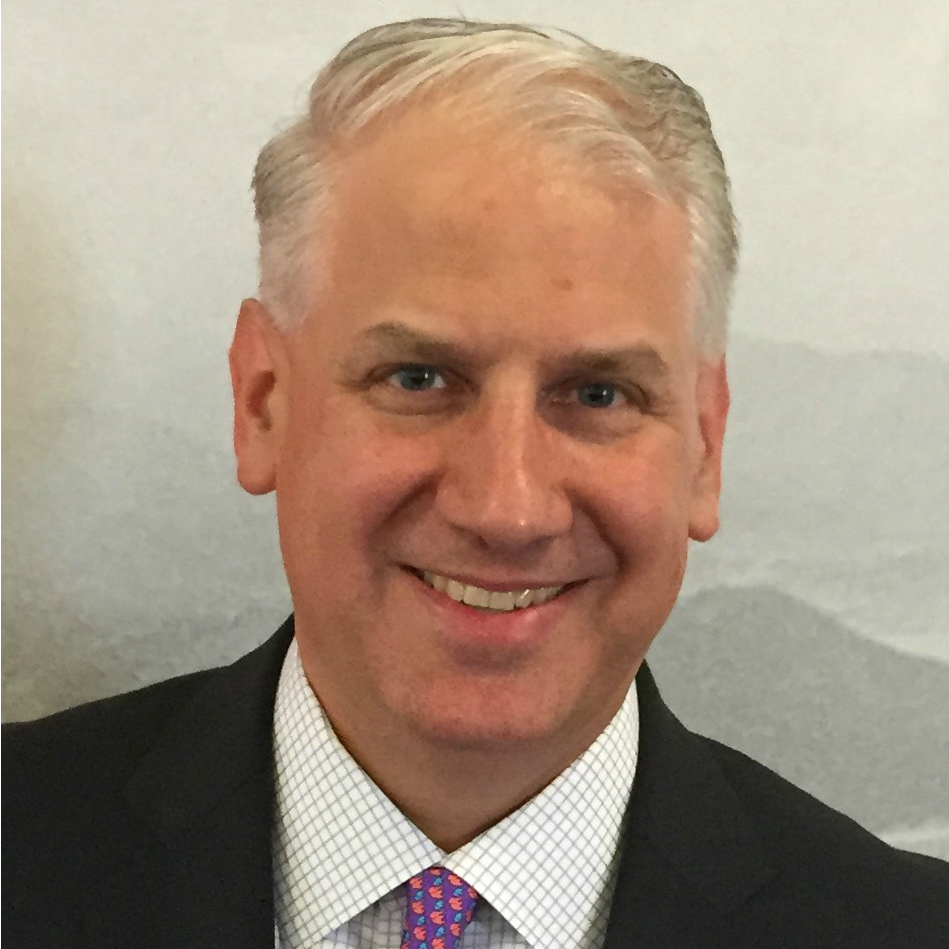 Kevin Byrne spent his early career at Arthur Andersen with a primary focus in the real estate and financial services industries. In 1997, Byrne founded Byrne & Associates, which focused on providing investment-banking services to small and middle market companies. After earning his Master of Business Administration with honors from the Wharton School of Business in 2001, he joined a real estate development firm as the Chief Financial Officer, managing a balance sheet of over $200 million and leading new transactions of over $150 million in just two years.
In 2003, he joined The University Financing Foundation (TUFF) and has managed all aspects of the firm including the firm's new investments in education and research projects, which total over $800 million. Byrne oversees the operations of the firm and, through his leadership, the firm has become involved in all aspects of research park creation and ongoing operations including the development of facilities. He has crafted full-scale park business plans, assisted in the strategic and master planning of research parks and has helped several global parks with the creation of innovative investment structures enabling these parks to maximize the efficiency of their limited resources. Byrne is an honors graduate from Furman University and currently serves as the immediate past president of the Association of University Research Parks Board of Directors.
Stephen Coulston, AIA, LEED AP BD+C, Managing Principal, Perkins+Will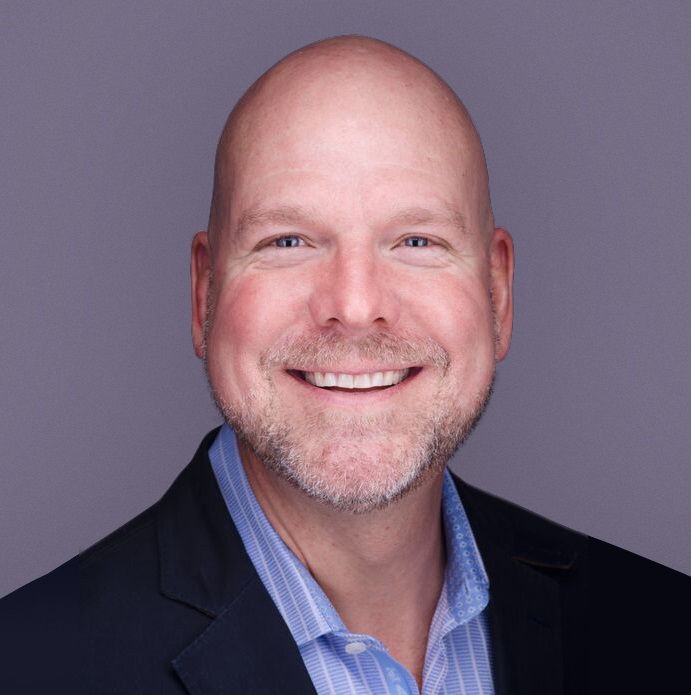 Stephen Coulston is a Principal in the Austin office of the award-winning design firm Perkins+Will. With a passion for engaging in the innovation economy, Coulston has spent his 25-year careerworking at the intersection of the higher education, research, healthcare and government sectors.  As an architect and urban planner with a focus on strategizing, planning and designing the built form, Coulston leads the southwest regional planning practice, contributing to the firm's national urban design and architecture practice, including research park, academic health, college-town, and innovation district planning, urban design and facility planning.
Charles F. D'Agostino, MBA, Immediate Past President, AURP; Executive Director, LSU Innovation Park and Louisiana Business & Technology Center

As Founder of the Louisiana Business & Technology Center (LBTC) of Louisiana State University (LSU), Charles F. D'Agostino has been its Executive Director since 1988. The LBTC serves as LSU's business incubator, small business development center, technology transfer office and disaster recovery business counseling center. In 2005, the LBTC was selected from over 1,000 international members as the National Business Incubation Association's business incubator of the year. Under D'Agostino's direction, the LBTC added a 30-seat mobile classroom to conduct rural entrepreneurship training and disaster business counseling in 37 rural communities and hurricane-impacted areas annually. This program has won awards from the Southern Growth Policies Board, NBIA and the Excalibur Award from AURP for its disaster recovery programs.

D'Agostino was a 2010 Fulbright Specialist in Economic Development assigned to the Universita of L'Aquila in Italy to assist in developing a business disaster recovery program after the 2009 earthquake that devastated L'Aquila. He also assisted the university in developing a business incubator as part of the recovery plan. In 2011, he was honored with NBIA's Lifetime Achievement Award for his role in business incubation.

D'Agostino earned an MBA and bachelor's degree in chemistry from LSU. He received the Phi Delta Kappa – Excellence in Research Award in 1989 and Faculty Fellow designation from the Foundation of the Mid South and has served on the boards of the National Business Incubation Association (NBIA), AURP, the Greater Baton Rouge Port Commission and currently serves on the Louisiana Legislature's Small Business Entrepreneurship Commission. He has been active in economic development as a practitioner and consultant for over 30 years.
Brian P. Darmody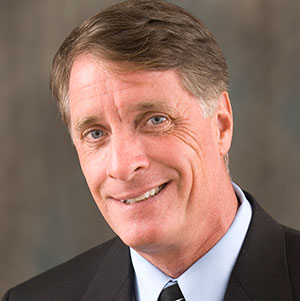 , JD, Chief Executive Officer, AURP
Brian Darmody was announced AURP CEO in February 2019. In this new role, Brian will lead AURP into new initiatives including expanding membership, international partnerships and funding in order to build out additional member benefits.  Over the course of the year, Brian will be winding down his activities at UMD where he currently serves as Associate Vice President (AVP) of Corporate Engagement at the University of Maryland (UMD). At UMD, Brian  is responsible for developing the overall university strategy for corporate relationships, as well as the development of projects and policies to support these initiatives centrally and through the colleges and schools on campus of the University of Maryland.
Previously, he was the University's AVP for Corporate and Foundation Relations in the Division of University Relations, AVP for Research and Economic Development, Assistant Vice Chancellor for Technology Development, Director of State and Federal Relations in the President's Office and has served in the university's legal counsel office. He serves on national and state boards, including: Fraunhofer USA, the Maryland Economic Development Association, and the Maryland Tech Council. 
He holds a Juris Doctor from the University of Baltimore and he received his bachelor's degree from the University of Maryland, College 
Daniel J. Duncan, Executive Director, Nebraska Innovation Campus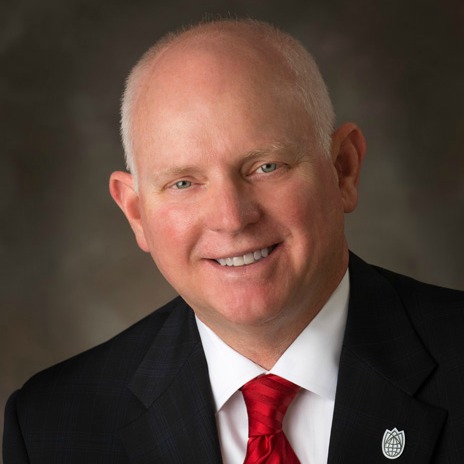 Dan Duncan is the executive director of Nebraska Innovation Campus. He began his tenure with the University of Nebraska-Lincoln in 1987 when he accepted the positions of operations manager at the University of Nebraska Panhandle Research and Extension Center in Scottsbluff, NE. In 1991, he was named director of the University of Nebraska Agricultural Research and Development Center near Mead, Nebraska followed by being named assistant director of the Nebraska Agricultural Experiment Station, then in 2008, he accepted the position of assistant dean and director of the University of Nebraska-Lincoln Agricultural Research Division. In 2011, Duncan moved into his current position as executive director of the Nebraska Innovation Campus Development Corporation.
Duncan was born on a diversified farm and ranch in Sioux County, Nebraska. He attended the University of Nebraska-Lincoln and graduated with a Master of Science Degree in Agricultural Economics-Agribusiness, and Bachelor of Science Degrees in Animal Science and Agronomy all from the University of Nebraska-Lincoln. He is a LEAD VII Fellow and member of the Nebraska Hall of Ag Achievement and the Agricultural Builders of Nebraska.
Kate A. Engel, Director of Communication and Culture, Nebraska Innovation Campus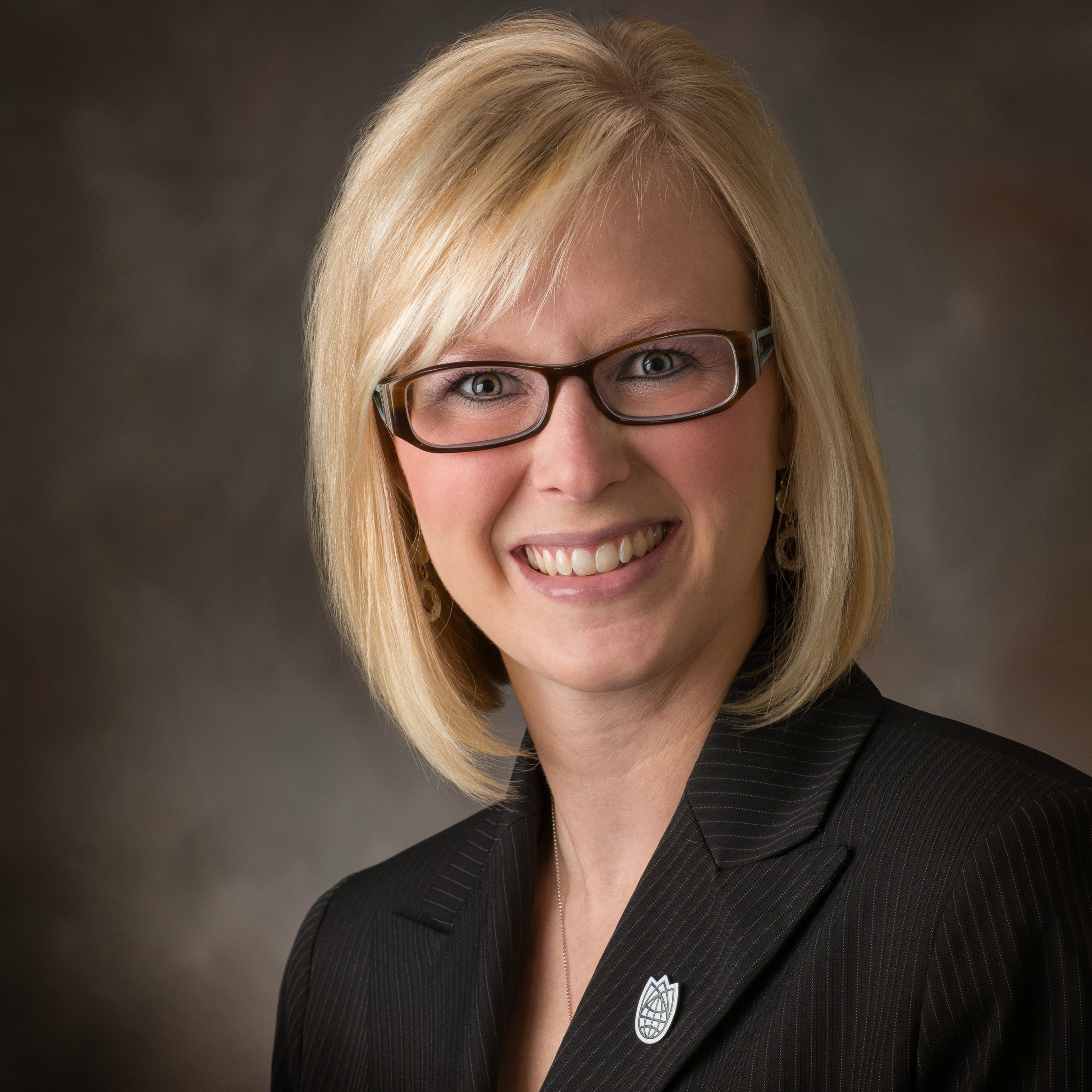 In her current position at Nebraska Innovation Campus (NIC), Kate Engel is responsible for developing and implementing programs for NIC aimed at creating a culture that encourages collaboration and partnerships between NIC, the university and the community. NIC programs are focused on creating opportunities for people with different skill sets to meet and socialize – a critical aspect in developing a culture at NIC that embraces and sparks innovation.
Engel grew up on a farm near Red Oak, IA and is a 2006 graduate of Nebraska Wesleyan University and earned a Master of Arts in Management from Doane University in 2011. Engel is currently working on a Ph.D. in human sciences with a specialization in leadership studies at the University of Nebraska-Lincoln.
Stephen G. Frayser, MBA, Executive Director, STAR Park, Texas State University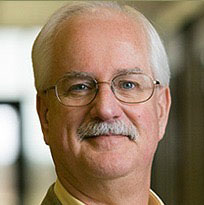 Steve Frayser is the Executive Director of the Texas State University's Science Technology Advanced Research (STAR) Park and Co-Director of the new Materials Applications Research Center (MARC). Frayser joined STAR Park in 2012. Frayser brings over three decades of experience in economic development, research park management and successful efforts to spur the innovation economy at Texas State. Prior to joining Star Park, he served as one of the principal staff leaders of the University of Nebraska's original Technology Park in 1996, eventually becoming its President in 2003. Over the next nine years the Park added over 2,400 jobs, 300,000 square feet of laboratory, engineering and office space and $68 million in private sector investment. In conjunction with tenant companies, a $1.5 million need based scholarship endowment was created and 30 acres were set aside for students to employ sustainability practices through experiential learning.
Frayser earned his MBA from the University of Nebraska – Omaha, has served as a Public Service Fellow while working on his Master in Public Administration degree and earned his bachelor's degree in political science and public administration from Colorado State University. He's and active member of AURP, the Texas Association of Research Parks and Incubators, as well as the Federal Advocacy and Technology Councils of the Austin Chamber of Commerce.
Laura Frerichs, Director, University of Illinois Research Park, University of Illinois at Urbana- Champaign Economic Development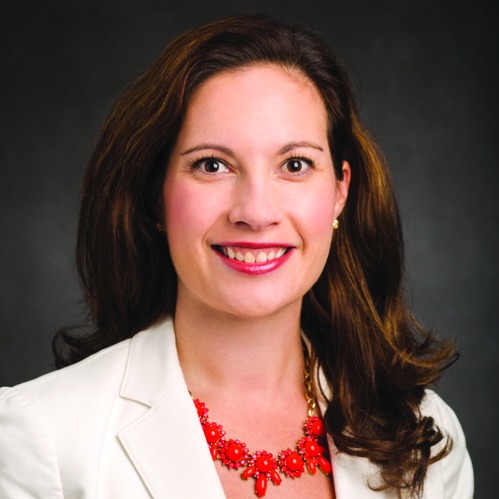 Laura Frerichs is responsible for managing startup company oversight of the University of Illinois Research Park, and supporting the University's economic development efforts. There are 90 companies located in the Research Park, which is a development including 200 acres on the campus of the University of Illinois. She developed innovative entrepreneur support programs including the Entrepreneur-in- Residence program, I-Start launch program, Student Shared Services, SBIR and Industrial Design assistance. Frerichs led recruitment of new research and innovation centers in the Research Park for large publically traded firms including: Abbott, Abbvie, John Deere, Anheuser-Busch InBev, Dow Chemical, Grainger, Riverbed, Citrix, ADM, Raytheon, Yahoo, and other publically traded firms. She has also been instrumental in leading more than 100 event offerings annually for clients including technical training, entrepreneur education, and networking activities. Under her leadership the Research at the University was named AURP Outstanding Research Park of the Year in 2011, by Inc. Magazine as one of the top 3 College Town Incubators in 2013, and by Forbes in 2010 as one of 10 Incubators Changing the World. Champaign-Urbana has emerged as one of the top 20 cities for venture capital per capita, with 3.4 the national average invested for early stage firms.
Mitchell Horowitz, Vice President and Managing Director, TEConomy Partners, LLC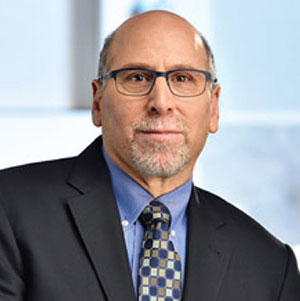 As the Vice President and Managing Director of TEConomy Partner, LLC, Mitchell Horowitz's work centers on research park feasibility analysis and conceptual plan development includes USC Biomed Tech Park, Georgia State University, East Baltimore Life Science and Technology Park, Pittsburgh Technology Space Study, University of Maryland Baltimore incubator feasibility, and Friendship Technology Park in Hagerstown, Maryland.
He has built a strong record of accomplishment in technology development where he has worked as a principal economic development consultant, high-ranking state development official and as an executive in a fast-growing diversified technology firm. Prior to starting TEConomy Partners, Horowitz spent a number of years with Battelle's Technology Partnership Practice and prior to that he worked with a diversified technology firm. As part of his executive management responsibilities, Horowitz served as president of a mezzanine capital financing group and executive vice president for business development and marketing for a fast growing clinical trials informatics company.
Horowitz holds a master's degree in Public Policy from the Kennedy School of Government at Harvard University and a bachelor's degree from Cornell University.
Jeff Johnson, MBA, Director of Tech Center Research Park, Virginia Tech Corporate Research Center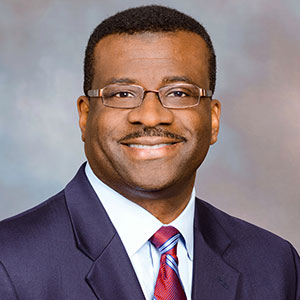 Jeff Johnson is responsible for all aspects of establishing and leading the research and innovation portion of the 100-acre, $450 million, mixed-use Tech Center based on the internationally acclaimed Virginia Tech Corporate Research Center in Blacksburg, Virginia. Johnson identifies, vets, recruits and supports technology-based companies that are focused on commercializing discovery and growing businesses that matter. In 2009, he founded his own consulting company, Averitas, to help small and medium-sized businesses profitably grow. Johnson has worked with several national and international brands. Prior to that, he was founding CEO and Executive Director of an innovative healthcare-based work force training program for adults, and an arts-based education program for high school students in Cleveland, Ohio. He has over 20 years of corporate experience and has held director and senior-level executive leadership positions with profit and loss responsibilities at global industry leading companies in automotive tires and building material finishes. As a certified Six Sigma Champion Trainer, Johnson also holds an Executive MBA from Tulane University and a bachelor in chemistry from Virginia Tech.
Greg King, CEcD, Associate Vice President for Economic Development, Georgia Institute of Technology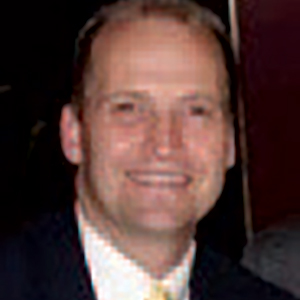 Greg King serves as the Associate Vice President for Economic Development at Georgia Tech where he develops innovation partnerships between companies and campus. In addition, he supports the state's economic development efforts by identifying and representing the unique higher education resources and opportunities to those companies looking to relocate or expand in Georgia. King also leads Georgia Tech's engagement with industry that involves the creation and operation of innovation or technology centers on or near campus. King holds a Bachelors of Science in Industrial Management from Georgia Tech and a Master's in Economics from the University of Oklahoma. He was also part of the Fulbright International program representing university-industry collaboration and economic development.
Julie Lenzer, Chief Innovation Officer; Co-Director of UM Ventures, The University of Maryland, College Park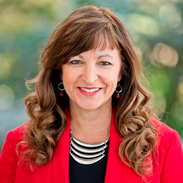 As Chief Innovation Officer and Co-Director of UM Ventures, Julie Lenzer is charged with fostering and supporting the development that is currently underway in the UMD Research Park and Greater College Park. She will also promote and facilitate productive, university-wide collaboration to launch startup ventures based upon University intellectual property, as well as maximize synergies between UMD and the University of Maryland, Baltimore (UMB) to leverage strengths of each and encourage technology commercialization.
Most recently, Julie was appointed to lead the Office of Innovation and Entrepreneurship (OIE) within the U.S. Department of Commerce's Economic Development Administration (EDA). In her capacity as Director of the OIE, she drove programs and policies that support innovative economic development such as innovation-based entrepreneurship and regional innovation clusters.
Prior to her political appointment, Julie was the Executive Director of the Maryland Center for Entrepreneurship (MCE), an initiative of the Howard County Economic Development Authority focused on igniting the entrepreneurial culture and bringing together the entrepreneurial ecosystem across the state. During her short tenure, the MCE quadrupled its client base and saw the creation of new programs such as 3D Maryland, a leadership initiative connecting resources in additive manufacturing; the Conscious Venture Lab, an accelerator focused on Conscious Capitalism; and a technology transfer accelerator in partnership with Johns Hopkins Advanced Physics Lab and other leading research institutions. A serial entrepreneur, Julie was also the co-chair of Startup Maryland as well as co-founder and former CEO of the Path Forward Center for Innovation and Entrepreneurship, a nonprofit that helped women expand economic opportunity by starting and building growth-oriented businesses using technology transfer.
Kenneth M. Marcus, MBA, Director, University of Arizona Science and Technology Park; Chief Financial Officer, Campus Research Corporation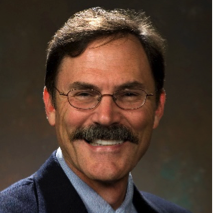 Ken Marcus began his career with the University of Arizona Science and Technology Park (UA Tech Park) in 1999 as controller, where he quickly placed controls, procedures and budget systems in place to provide accurate management reports to the Campus Research Corporation's (CRC) Board of Directors. He was soon promoted to his current position as Chief Financial Officer (CFO) and Director of the UA Tech Park. Marcus is directly responsible for the finances and operations of the UA Tech Park and UA Bio Park, which includes lease negotiations, compliance, maintenance, building renewal, construction and food operations. He sits on the Arizona Center for Innovation Advisory Board, a technology incubator where he provides finance and client facility support. Marcus developed a site-wide data, cable and telecom system, a large municipal water system and electrical infrastructure system, as well as developed and implemented cafeteria improvements, life and safety improvements and the construction of the Vail Academy and High School's Julian Wash Greenway, a 222-acre Solar Zone and adjacent public roadway improvements. These projects required Marcus to develop close government, industry and community partnerships.
Cameron J. McCoy,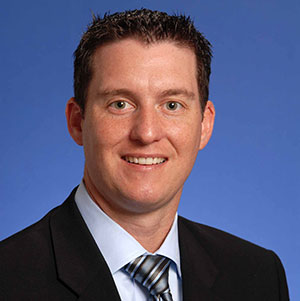 PhD, Assistant Vice President, Corporate and Foundation Relations and Career Services Lehigh University

As the Assistant Vice President of Corporate and Foundation Relations and Career Services at Lehigh University, Cameron McCoy is responsible for developing and executing an integrated strategic plan for the Lehigh University's economic engagement functions, including corporate relations, foundation relations, career services, federal agency – industry – Lehigh relation, research park development assessment, and some elements of technology transfer and economic development. 

Prior to joining Lehigh in June 2014, he served as the Executive Director of the Corporate Engagement office (CEO) at the University of Oklahoma (OU) where he was responsible for developing and executing an integrated strategic plan for the award winning University Research Campus (URC), coordinating research enterprise activities with industry partners, developing and expanding the engagement pipeline, and growing external partnerships with Oklahoma's economic development organizations. He was also responsible for all marketing and public relations activates related to University Economic Development efforts, which include the CEO, Office of Technology Development (OTD) and the University's student focused Center for the Creation of Economic Wealth (CCEW). 

McCoy holds undergraduate degrees from Washington State University in architectural studies, history and social studies, with minors in military science and leadership studies. He is also a graduate of the University of Oklahoma, holding a masters degree in leadership. He earned his PhD with a focus on economics and educational administration.
Thomas G. Osha, Senior Vice President, Innovation & Economic Development, Wexford Science + Technology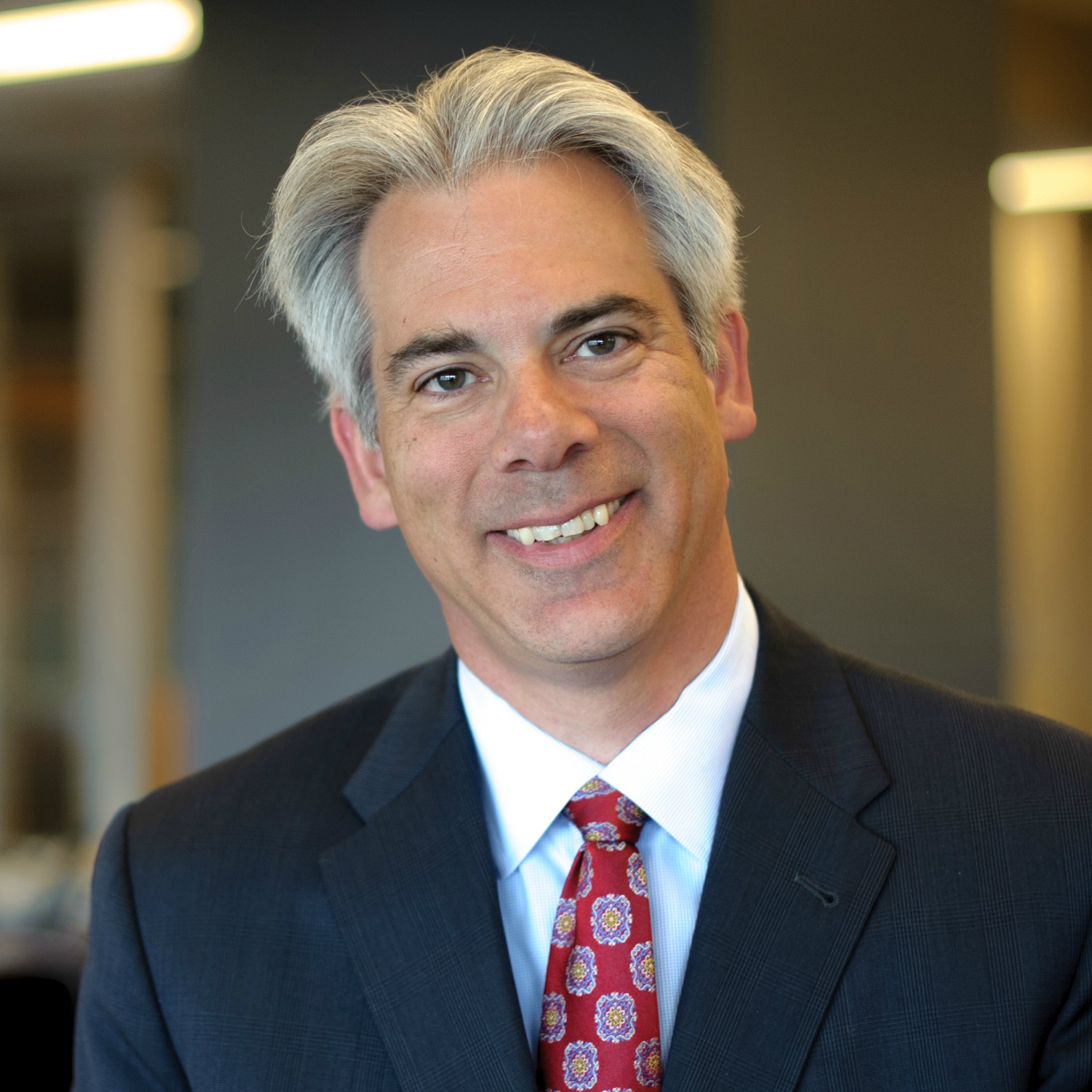 Tom Osha is employed by Wexford Science + Technology as Senior Vice President, Innovation and Economic Development. In this role, he guides Wexford's implementation of its Knowledge Community strategy across its portfolio, working with Wexford's partner universities and research institutions, entrepreneurs and innovators, growth companies, and economic development stakeholders globally to position Wexford's research park developments as critical hubs in the regional innovation ecosystem. Osha is an engaging speaker who has recently delivered keynotes on creating innovation ecosystems and helping universities, research institutions, cities, regions, and federal governments, leverage their research and technologies into knowledge-led economic development.
Mark S. Romney, Director, Research Development & Industry Alliances, UC Davis Health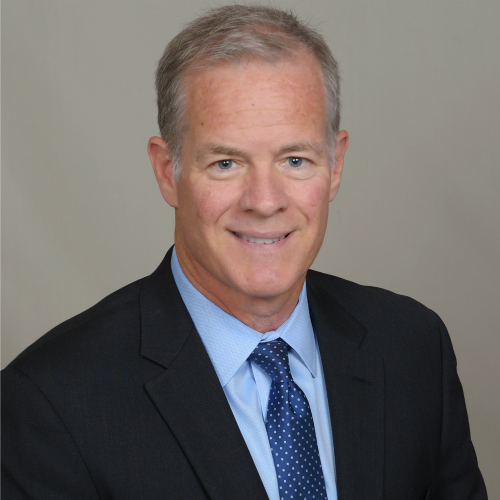 Mark Romney, Director for Research Development & Industry Alliances with UC Davis Health in Sacramento, has been actively engaged in facilities planning for 26 years, including a special concentration on research facilities. Hecoauthored several NIH CO6 GrantApplications, resulting in grant awards exceeding $6 million.  Romney coauthoredthe California Institute for Regenerative Medicine's Shared Lab Facility Grant and the Large FacilitiesGrant, providing over $25 million in grant funding for the construction of the stem cell program facilities, and he has stewarded the process of planning and implementing an innovation district master plan on the UC Davis Health campus.
Martha Schoonmaker, CEcD, Executive  Director of Pinkney Innovation Complex for Science and Technology (PIC MC)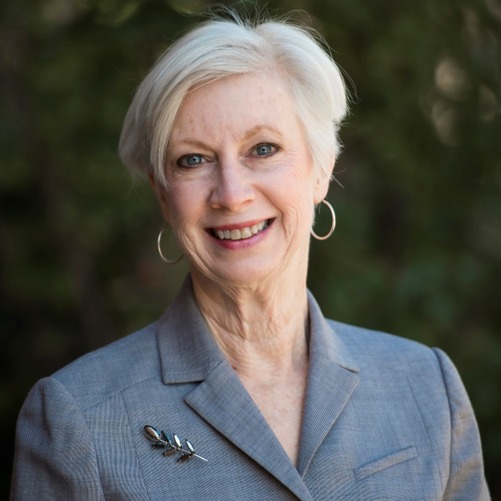 Martha Schoonmaker is the Executive Director for the Pinkney Innovation Complex for Science and Technology (PIC MC) Foundation, the entity that develops, manages and markets the Germantown campus on behalf of Montgomery College.  PIC MC is an integrated academic, business and research campus and is the only community college with a hospital, Holy Cross Germantown Hospital, located as the anchor resident partner. Schoonmaker manages contracts, leases and partnerships with existing resident tenant partners, including Holy Cross Germantown Hospital, is responsible for the development of corporate partnerships that expand internship, learning and career opportunities for students within PIC MC.