AURP's 2019 International Conference
#AURPIC2019

Hosted by 

Honored as AURP's 2014 Outstanding Research Park Award recipients, Technology Square at the Georgia Institute of Technology, is one of the nation's premier innovation districts and a leader in research and economic development, and host of AURP's 2019 International Conference (IC2019).
With more than 100 companies, employing 15,000+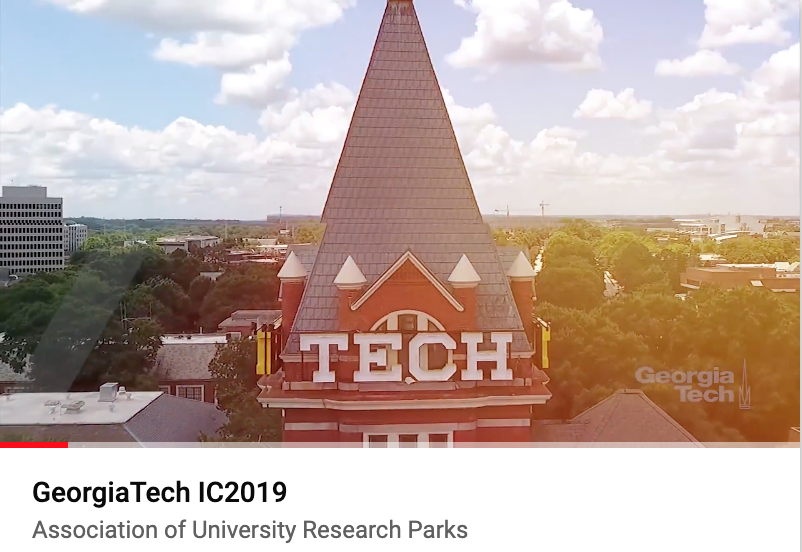 people in this 10-block area of midtown Atlanta, Tech Square continues to be a thriving innovation ecosystem with collaborative network of students, faculty, researchers, startup entrepreneurs and global corporations. Comprised of more than 2 million sq of office, research, retail, residential and hotel space, Tech Square is home to the Technology Square Research Building, the Biltmore, Global Learning Center, the Scheller College of Business and Coda, which opened in March 2019. 
"Georgia Tech is proud to host AURP's 2019 International Conference," said Chaouki Abdallah, executive vice president for research. "Tech Square is a testament to what is possible when higher education, government, business and the community work together. As the Southeast's premier innovation district, Tech Square promotes a community of innovation, education and intelligent exchange."
Cultivate and accelerate at IC2019! 
---
AURP 24th Annual Awards of Excellence
At AURP's 2019 International Conference, we will honor parks, innovation districts, companies and individuals, who have demonstrated excellence in innovation. Join us at IC2019 as we recognize and applaud this year's recipients of the AURP Awards of Excellence. Learn more.
Deadline for nominations: Friday, June 14th. 
---
YOU'VE HEARD THE HYPE -
MAKE PLANS NOW TO CHECK OUT CODA!