AURP's 2018 International Conference
#AURPIC2018


Uniting Science & Innovation
October 22–26, 2018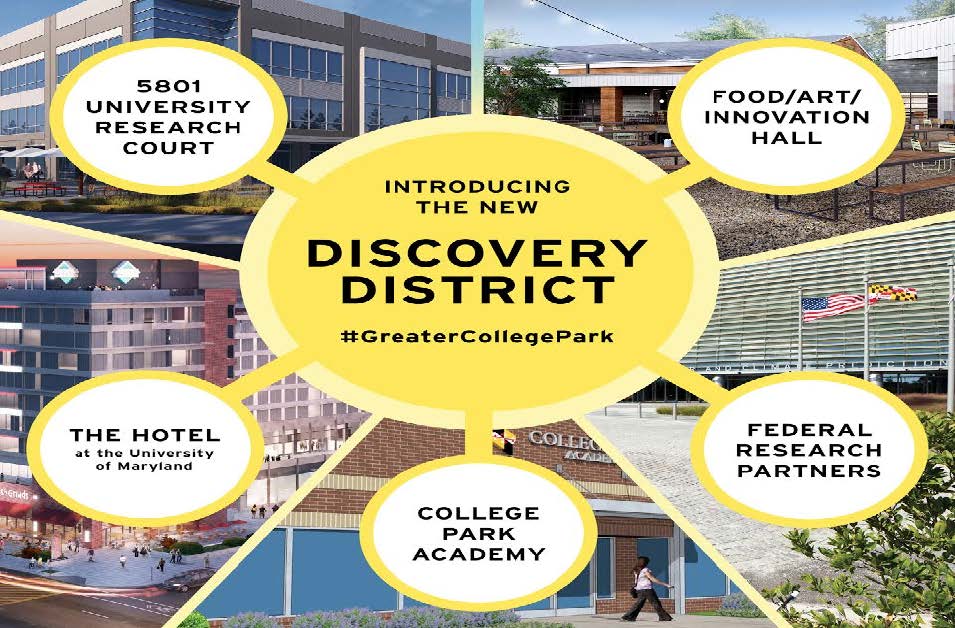 The University of Maryland at College Park and UMD Discovery District, located within miles of the White House and U.S. Capitol, are undergoing a revolution of
impressive proportions. With over $1 billion of construction on and off campus, you'll want to attend IC2018 to learn more about this vibrant and transformative region.
Recipient of AURP's 2015 Research Park of the Year Award, you'll want to view firsthand the growth, collaboration and partnership opportunities available for you and your park at IC2018.
Get fired up, inspired and informed at AURP IC2018 with:
50+ innovation leaders, professionals and knowledge-area experts
20+ keynoters, learning intensives, lightning round innovation exchanges, plus NEW value-added sessions
3+ tour options throughout the Baltimore-Washington Science Corridor, UMD Discovery District plus view the new growth within the UMD Campus
Check out the refreshed AURP IC2018 schedule, offerings
and networking galore!
Let Science + Innovation Unite at AURP IC2018!
What will you hear and see in 2018?

Hear what you said in 2017...
Corporate Partners
2018 International Conference Commercial Romney & Marcus
Ken Marcus of UA Tech Park and Mark Romney of UC Davis Health travel through China explaining why you need to make your reservations TODAY for AURPIC2018!
Highlights of AURPIC2018 Agenda
Erin Koshut of Cummings Research Park highlights the incredible agenda lined-up for AURPIC2018 that will speak to so many stakeholders, partners and research parks. Check it out today and register!
---
Who attends
---
Airlines / Travel Recommendations
Baltimore/Washington International Thurgood Marshall Airport [BWI] (30 miles) 45 -60 minutes
Ronald Reagan Washington National Airport [DCA] (18 miles) 45-60 minutes
Depending on your choice of tour on Friday, October 26th, depends on our recommended airport for your travel into and out of the greater Baltimore-Washington region. Not sure which tour is best for you? Learn more.
---
Sponsorship Opportunities
Sponsorship opportunities are still available, Read more or contact [email protected].
Join AURP