AURP's 2018 International Conference
#AURPIC2018


Mason's High Five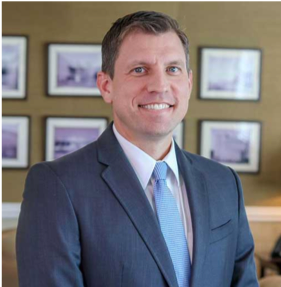 Thank you to all who attended and took part in AURP's 2018 International Conference at The University of Maryland Discovery District. It was an incredible time of learning, networking and collaborating!
To celebrate the success of this year's conference, take a look at Mason Ailstock's, AURP's Immediate Past President, "Mason's High Five Highlights of AURP's IC2018:"
#1 The location and host institution were exceptional! The University of Maryland Discovery District and AURP's team delivered a high-energy, power-packed conference. Special thanks to Brian Darmody, Julie Lenzer, Martha Schoonmaker, Ellen Hemmerly, Jane Shaab, Vickie Palmer, Carol Stewart and the AURP Conference Committee members: Kevin Byrne, Charlie D'Agostino, Jeff Johnson, Erin Koshut, Scott Levitan, Ken Marcus, and Mark Romney.
#2 I participated in Creating Communities of Innovation 101, because I always learn something new and get inspired by the amazing speakers. Thank you to Harold Strong, 101 Chair, and the many others who gave of their time and talents to work with the attendees.
#3 The Leadership Roundtable conversation focused on incubators as the heartbeat of our research parks is spot on…. These are critical programmatic components that attract industry partners, create new jobs and new technologies in unique environments that are different from other incubators not associated with a university.
#4 Mitch Horowitz, of TEConomy Partners, presented a benchmarking report summary on the AURP Research Park Survey. The data is excellent and supports the growth of research parks and their role in innovation districts. The team presented impactful facts and figures that AURP members can use back at their home institutions and communities (as well as with our elected officials) to build support to advance missions, fundraise and expand our impact.
#5 It's typically difficult to make economic data "fun," but Anirban Basu made the topic fun, informative and engaging during the session, "Economic Insights." And Secretary Mike Gill is one dynamic Secretary of Commerce who has a passion for the companies, community, higher ed, and the individuals he serves. The University of Maryland Discovery District could not have a stronger advocate and champion of economic development as they have with Secretary Gill.
There were so many additional highlights but in brief:
Ballard Spahr informed us about the fascinating world of Opportunity Zones as they continue to unfold the details at the federal level. Watch for more info!

The inclusion of community colleges, medical centers and venture capital were all excellent additions to the AURP conference content that provided new insights into areas that are becoming increasingly central to the success of communities of innovation.

Thanks to all who came out to participate at the DC Experience Day on the Hill! We need our voices to be heard.

Check out our Facebook album for a digital library of IC2018! Sincerely, Mason Ailstock AURP President 2017-2018
---
We'd Like to Recognize Some of Our Newest Members Who Joined Us at This Year's Conference!
| | |
| --- | --- |
| New Member Welcome | New Members Attending IC 2018 |