OPTION 1


A TOUR OF OUR MARYLAND
RESEARCH COMMUNITY
FRIDAY, OCTOBER 26, 7:45 am - 3:00 pm
Concludes at BWI Airport (3:00 pm)

Make sure you have a full breakfast and coffee as we hit the road on our day trip through the University of Maryland System. Throughout the day, we will visit a number of our colleagues from this Maryland community of innovation.
For those flying out of BWI Airport on Friday, make sure your flight out in late afternoon to get the full experience of this research park tour. Stops of interest include:

UM BioPark
Science+Technology Park at Johns Hopkins
[email protected] with Lunch
Buses will arrive at the BWI Airport no later than 3:00 pm.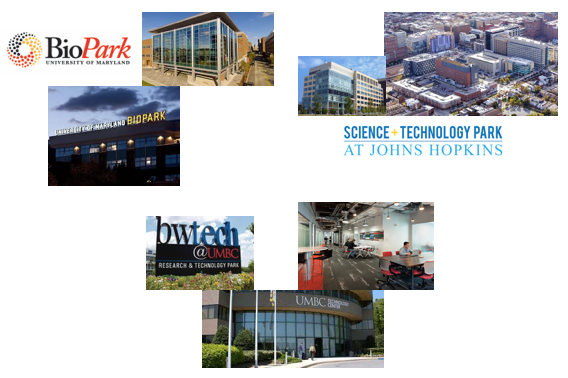 OPTION 2


UNIVERSITY OF MARYLAND
DISCOVERY DISTRICT
FRIDAY, OCTOBER 26, 7:45 am - 11:00 am
Concludes at Reagan National Airport (11:00 am)

Flying out of Reagan National Airport? Plan to fly out early afternoon, following our group breakfast at The Hotel, we will tour the impressive UMD Discovery District.
Specific stops of interest include:
NOAA
UMD Discovery District

Buses will arrive at the airport no later than 11:00 am.