Speakers and Moderators
Mason Ailstock, President, AURP; Vice President of Operations, The University Financing Foundation, Inc.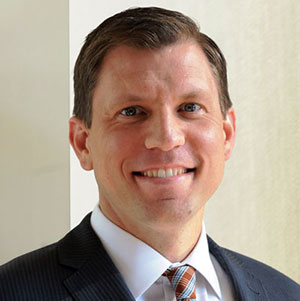 Passionate about place-based design and the convergence of university/industry relationships, Mason Ailstock has been leading the physical and social development of university research parks and innovation districts for more than 13 years. Ailstock serves as the Vice President of Operations for The University Financing Foundation (TUFF). TUFF is a private 501(c)3 that partners with institutions around the country in the achievement of their education and research mission through facility investments providing the assets needed to achieve their core goals. Mason serves as a member of the TUFF executive leadership team where he will oversee strategy and operations for the firm, which has invested over $1 billion since its founding in 1982.
Prior to joining TUFF, Ailstock served as the Chief Operating Officer of the 7,000-acre Research Triangle Park (RTP) where he led the operational, business development, marketing, real estate, and partnership strategies of the largest high-tech research park in North America. As COO, Ailstock was responsible for the recruitment and retention of private sector companies, the development of mixed-use projects involving multiple stakeholders, strengthening relationships with economic development leaders, and expanding partnerships with the three founding Tier 1 research universities as well as the 220 companies located within RTP. His combination of experiences in the areas of planning, green building, architecture, private sector engagement, and real estate allow him to effectively analyze opportunities and deliver clear strategies.
Preceding his time at RTP, Ailstock served as the Global Partner Manager at Clemson University's International Center for Automotive Research (CU-ICAR) located in Greenville, South Carolina. While in this position, he led collaborations with university researchers, quasi-governmental entities, and private corporations to create dynamic economic and business development strategies. Ailstock played key roles in the master plan and business development successes of the 250-acre research campus accounting for nearly $250,000,000 in investments, 17 resident companies, 5 LEED facilities, nearly $4,000,000 in competitive federal grants, and over 50 companies supporting sponsored and directed research.
Ailstock received his Bachelors of Science in Architecture & Design, and his Masters in Planning & Real Estate from Clemson University. Ailstock proudly serves as the President of the Association of University Research Parks (AURP), a 2016 Eisenhower Fellow, US Green Building Council LEED BD+C, and is a member of the Urban Land Institute (ULI).
Farhan Al-Shahrani, PhD, Manager, Tenant Affairs, KAUST Research & Technology Park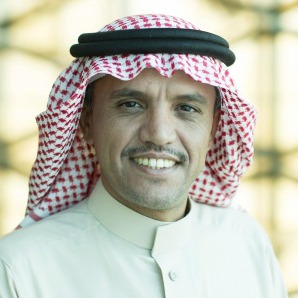 Dr. Farhan Al-Shahrani is a graduate of Oxford University and with nearly 20 years of continuous experience in Saudi Aramco R&DC in the east of Saudi Arabia. During that period, Al-Shahrani published several technical papers, more than 14 internationally granted patents in the field of clean fuel and oil to chemicals.
In 2011, Al-Shahrani was tasked to establish the first‐ever R&D satellite center for Saudi Aramco at KAUST. Two years after, Al-Shahrani fall in love with KAUST, which led to leaving Aramco and joining KAUST as manager of the lab and development and then the strategic projects of E&PM.
In 2014, Al-Shahrani joined the Economic Development as manager of the Tenants' Affairs. In the current role, Al-Shahrani developed, managed and maintained all the relevant agreements with the Parks tenants (corporates, emerging companies and start‐ups), oversee their operations at KAUST and smooth the communications with KAUST and service providers. Part of his achievements was to develop and bring all the required services needed to ensure continuity and success of the Park's tenants. He also introduced new serendipity venues and controlled collision events for tenants to maximize their collaboration and benefits from the ecosystem.
Scott Andes, Senior Policy Analyst and Associate Fellow, Centennial Scholar Initiative, The Brookings Institution

Scott Andes serves as a Senior Policy Analyst and Associate Fellow at the Centennial Scholar Initiative at The Brookings Institution, where his work focuses on advanced manufacturing, technology transfer and innovation policy, as well as, economic growth.

Prior to joining The Brookings Institution, Andes was a research analyst at the Information Technology and Innovation Foundation where he authored and co-authored reports on innovation and domestic economic policy. His work has been cited in the New York Times, The Wall Street Journal, CNN, NPR, and others. He was also Special Assistant to Senator Chuck Schumer at the Democratic Senate Campaign Committee and has worked on a number of state and national political campaigns.

Andes received his bachelor's degree in Government from the London School of Economics and his master's degree from Carnegie Mellon University.
Majed Bakhsh, Head of Strategic Planning for Information Technology, KAUST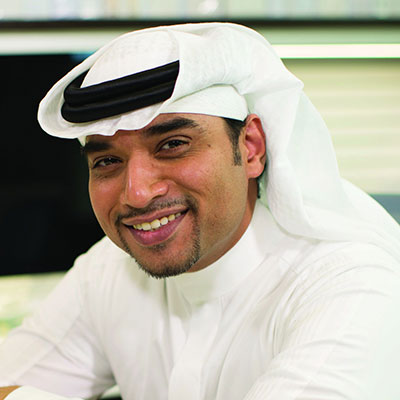 Majed Bakhsh is the Head of Strategic Planning for Information Technology at King Abdullah University of Science & Technology (KAUST) with more than 14 years of experience in IT strategic planning and execution. He is responsible for planning and execution of key transformation projects in information technology at the University. Currently, Bakhsh is leading a transformation project for building a commercial tier III data center at KAUST Research Park.
Previously, Bakhsh was responsible for cloud transformation project moving KAUST Business applications to a managed cloud services provider in Europe. Prior to KAUST, Bakhsh worked as a managing consultant in a global consulting firm based in Saudi Arabia where he focused on IT strategy development related projects with various ministries and government agencies.
King Abdullah University of Science & Technology (KAUST) is a leading graduate-level research university in the world located in Thuwal (100 km north of Jeddah), Saudi
Arabia. KAUST Information Technology (IT) department is integral to the success of KAUST and plays a pivotal role in delivering technical services to facilitate research, education, innovation, and business administration. Utilizing leading-edge technologies and processes, IT provides innovative business applications and solutions, to fulfill faculty members, students and staff requirements.
Faz Bashi, MD, Angel Capital Association; Silicon Valley Life Science Angles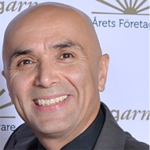 Faz K. Bashi, MD, has a research background in Immunology and Virology from UCSF. He is an active member of Life Science Angel's (LSA) in Silicon Valley, as well as Chair of the Angel Capital Association's (ACA) Life Sciences Syndication group, and Startup Development Officer at NCET2. He also serves as a Member of the ACA Board of Directors. He has served as the Chair of LSA's Digital Health & Sciences Screening Committee, Chair of LSA's Device Screening Committee, LSA Board of Directors, and is a member of the Biotech/Pharma Screening Committee. He was a founding member of HealthTech Capital where he served on the Board of Directors. He is a member of Berkeley Angel Network. He is active with UCSF's Entrepreneurship Startup 101 and Lean Launchpad, UCSFs CTSI external advisory board, and Springboard Enterprises focused on women entrepreneurs. He worked at San Mateo Medical Center to develop and implement special clinical projects to help the underserved, including TeleDermatology, Diabetic Retinopathy Screening, and advancements in electronic medical records. He works as a consultant to Patient Visit Redesign on workflow process improvement for community health centers, and safety net organizations across the US. He volunteers his time with Peninsula Bridge program to help the underserved kids of East Palo Alto get inspired about their futures via education. He is committed to helping find treatments for Tinnitus, Autism, Lupus, and Vascular diseases. He completed several triathlons with Team-In-Training to raise funds for the Leukemia and Lymphoma Society.
Cassie Branum, AICP, LEED AP, Associate Principal, Senior Urban Designer, Perkins+Will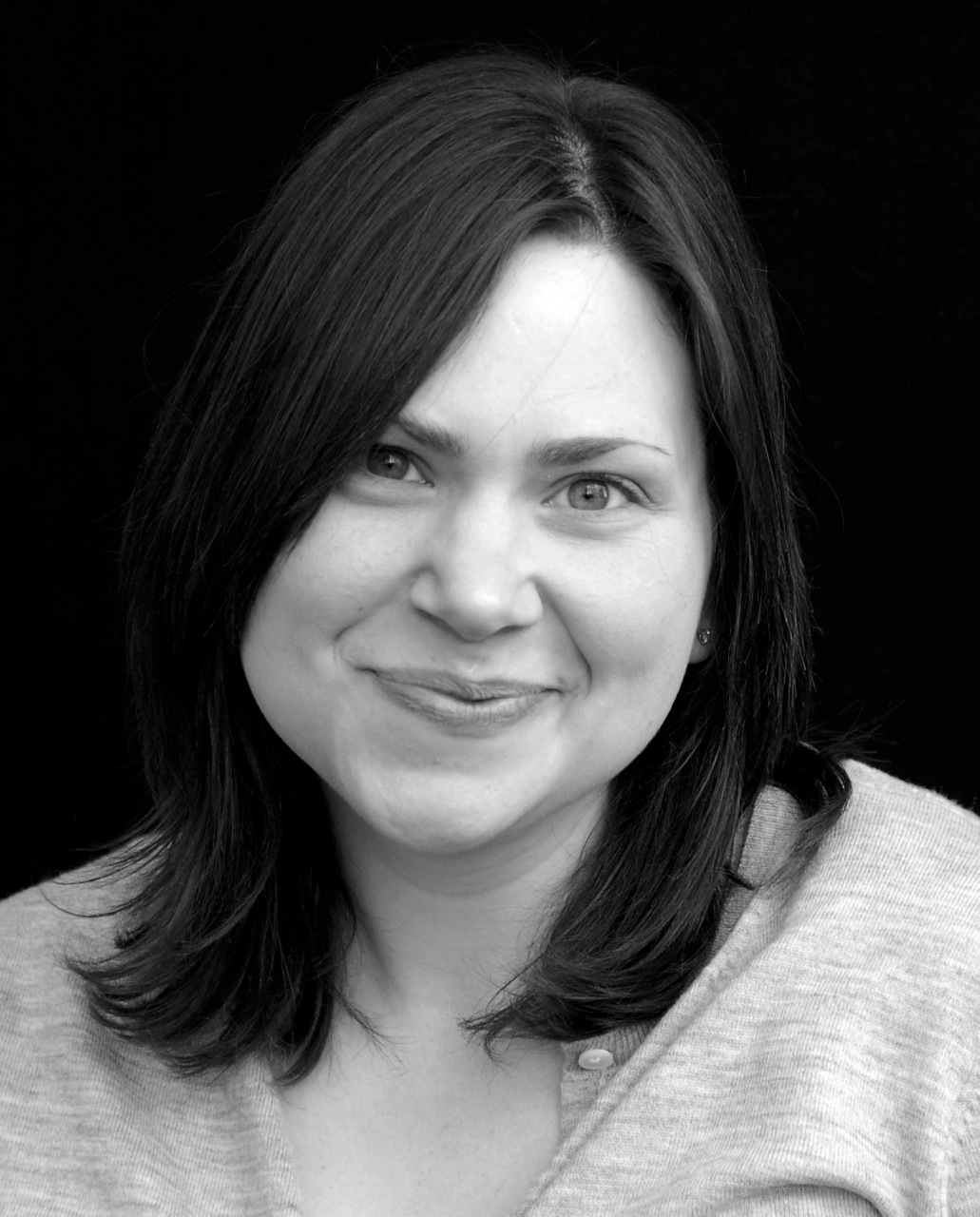 Cassie Branum is a multi-faceted designer with expertise in the fields of interior design, architecture, city planning and graphic design. Directing large and complex interdisciplinary efforts, Branum works with clients and design teams that span continents and project types. Globally, she is respected for her ability to build strong relationships, synthesize ideas, achieve consensus and forge new strategies to make great design happen. Branum has been developing an expertise in research parks and innovation districts for the past 7 years and is continually seeking to advance these environments in thoughtful, creative and implementable ways. Her clients and projects include: the Science Town at King Abdullah University of Science and Technology (KAUST), Innovation Square at the University of Florida, Qatar Research and Development Complex at the Qatar Foundation's Education City, Cummings Research Park, Technology Enterprise Park at the Georgia Institute of Technology and the Innovate Birmingham Initiative for Birmingham, Alabama.
Joseph Burchfield, Regional Consultant, Alabama, Economic Development, Tennessee Valley Authority
Joseph Burchfield is a regional development specialist with TVA's Economic Development office, serving six counties in northern Alabama. In this capacity, he works with local power companies, community economic development leaders and state and regional economic development partners to foster and sustain job growth and investments. His responsibilities include assisting prospective or existing industries, facilitating financial and technical services and helping communities support and grow local businesses.
Prior to joining TVA, Burchfield worked as a project manager with the Alabama Department of Commerce. In this role, he served as liaison for companies, consultants and communities alike to the resources available through the state of Alabama. Coordinating economic development activities across the state, he participated and led marketing efforts domestically and internationally in aerospace, automotive, biotechnology and information technology industries.
Burchfield earned his bachelor's degree in biology and his master's degree in international relations from Troy University. A native of North Alabama, Joseph lives in Huntsville with his wife Beverly where the two recently welcomed their first born, a boy (Rowan).
Leah D. Burton, Director, Centennial Campus Partnership Office and Industry Alliances, NC State University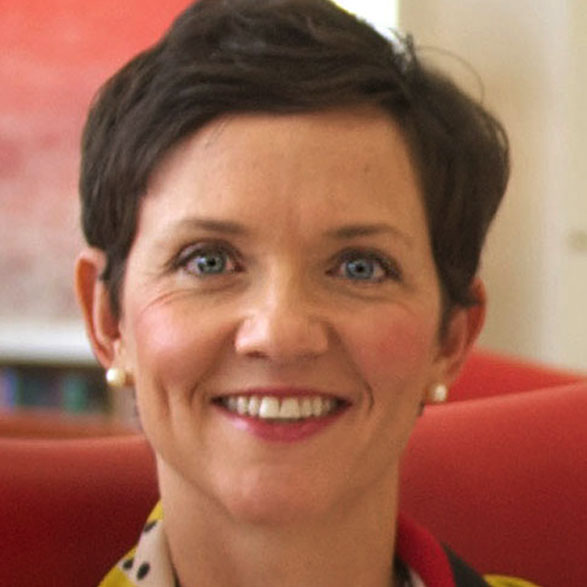 Leah Burton is the Director of Centennial Campus Partnerships and Industry Alliances at NC State University. In this role, she manages the campus-wide strategy for corporate and government interactions with NC State, including the University's award-winning Centennial Campus. Burton has a proven track record of building broad-based and sustainable industry-university partnerships and she has a passion for the value created when a successful collaboration is brokered. Prior to joining NC State in 2000, Burton was the Director of Marketing and Communications at the Research Triangle Regional Partnership, a regional economic development organization marketing the 13-county Research Triangle region. Before moving to North Carolina, Burton was the Public Affairs manager for telecommunications company US West, where she had a front row seat for the Telecommunications Act of 1996, which was the first major overhaul of telecommunications law in more than 60 years. Burton has a degree in Communication from the University of Colorado.
Kevin T. Byrne, MBA, Past President, AURP; President, The University Financing Foundation, Inc.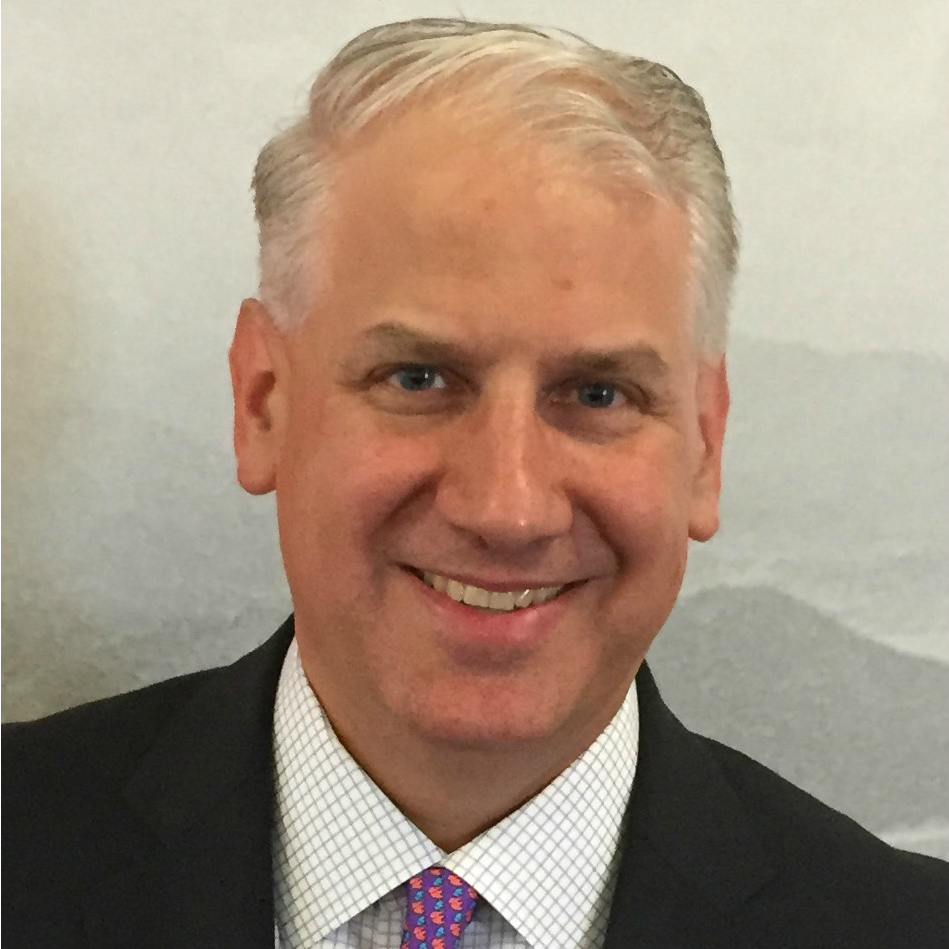 Kevin Byrne spent his early career at Arthur Andersen with a primary focus in the real estate and financial services industries. In 1997, Byrne founded Byrne & Associates, which focused on providing investment-banking services to small and middle market companies. After earning his Master of Business Administration with honors from the Wharton School of Business in 2001, he joined a real estate development firm as the Chief Financial Officer, managing a balance sheet of over $200 million and leading new transactions of over $150 million in just two years.
In 2003, he joined The University Financing Foundation (TUFF) and has managed all aspects of the firm including the firm's new investments in education and research projects, which total over $800 million. Byrne oversees the operations of the firm and, through his leadership, the firm has become involved in all aspects of research park creation and ongoing operations including the development of facilities. He has crafted full-scale park business plans, assisted in the strategic and master planning of research parks and has helped several global parks with the creation of innovative investment structures enabling these parks to maximize the efficiency of their limited resources. Byrne is an honors graduate from Furman University and currently serves as the immediate past president of the Association of University Research Parks Board of Directors.
John S. Hamilton, City Administrator for Tommy Battle, Mayor of the City of Huntsville

John Hamilton assists the Mayor in overseeing the day-to-day operations of the City of Huntsville. Hamilton assumed his position with the City of Huntsville in September 2013 following a 23 year career in the United States Army. He completed his military career at the rank of Colonel serving as the Garrison Commander at Redstone Arsenal, Alabama.
Hamilton received his Bachelor of Science in Business Management from Florida State University in 1990; a Masters in Logistics Management from Florida Institute of Technology in 1999; and a Masters in National Resource Strategy from the National Defense University in 2010.
Charles F. D'Agostino, MBA, Immediate Past President, AURP; Executive Director, LSU Innovation Park and Louisiana Business & Technology Center

As Founder of the Louisiana Business & Technology Center (LBTC) of Louisiana State University (LSU), Charles F. D'Agostino has been its Executive Director since 1988. The LBTC serves as LSU's business incubator, small business development center, technology transfer office and disaster recovery business counseling center. In 2005, the LBTC was selected from over 1,000 international members as the National Business Incubation Association's business incubator of the year. Under D'Agostino's direction, the LBTC added a 30-seat mobile classroom to conduct rural entrepreneurship training and disaster business counseling in 37 rural communities and hurricane-impacted areas annually. This program has won awards from the Southern Growth Policies Board, NBIA and the Excalibur Award from AURP for its disaster recovery programs.

D'Agostino was a 2010 Fulbright Specialist in Economic Development assigned to the Universita of L'Aquila in Italy to assist in developing a business disaster recovery program after the 2009 earthquake that devastated L'Aquila. He also assisted the university in developing a business incubator as part of the recovery plan. In 2011, he was honored with NBIA's Lifetime Achievement Award for his role in business incubation.

D'Agostino earned an MBA and bachelor's degree in chemistry from LSU. He received the Phi Delta Kappa – Excellence in Research Award in 1989 and Faculty Fellow designation from the Foundation of the Mid South and has served on the boards of the National Business Incubation Association (NBIA), AURP, the Greater Baton Rouge Port Commission and currently serves on the Louisiana Legislature's Small Business Entrepreneurship Commission. He has been active in economic development as a practitioner and consultant for over 30 years.
Brian P. Darmody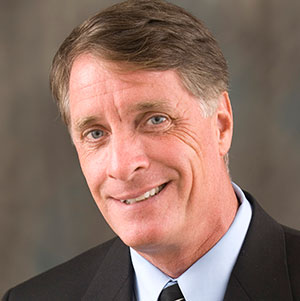 , JD, Associate Vice President for Corporate and Foundation Relations, University of Maryland
Brian Darmody is responsible for developing the overall university strategy for corporate and foundation relationships, as well as the development of projects and policies to support these initiatives centrally and through the colleges and schools on campus of the University of Maryland.
Previously, he was the University's Associate Vice President for Research and Economic Development, the Director of State and Federal Relations in the President's Office and has served in the university's legal counsel office. He serves on national and state boards, including: Fraunhofer USA, the Maryland Venture Authority and the Maryland Tech Council. Darmody is a past president of the Association of University Research Parks. He holds a Juris Doctor from the University of Baltimore and he received his bachelor's degree from the University of Maryland, College Park.
Gregory W. Deason, Past President, AURP; Senior Vice President and Director of Innovation and Entrepreneurship, Purdue University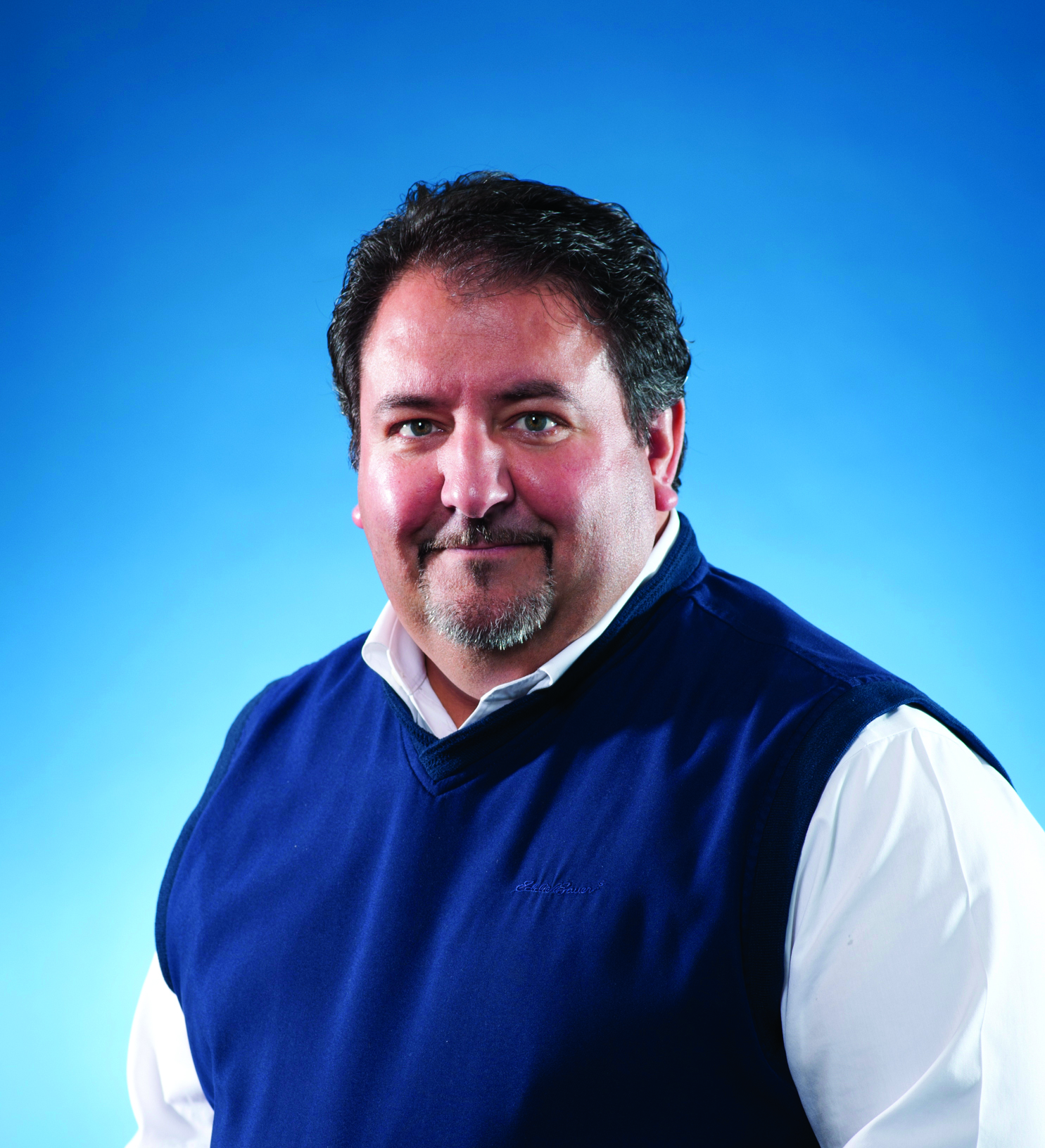 Greg Deason leads the team that is accelerating startup and tech-based company activity at Purdue University, known as the Foundry. The Foundry is dedicated to expanding the entrepreneurial ecosystem and providing robust resources to inventors and entrepreneurs leading to new company formation, ideas to the marketplace and job creation. Announced in 2013, the Foundry has had record-breaking performance with startup companies. Deason has been instrumental in the creation of Purdue Research Parks in three additional locations in Indiana, and in the creation of the Purdue Technology Centers Complex – the largest university-affiliated business incubator complex in the U.S. During Deason's tenure at the Purdue Research Park, the statewide network has grown to more than 250 companies and over 4,600 jobs, providing an annual impact of $1.3 billion to the Indiana economy. In 2013, Deason received the Career Achievement Award from AURP recognizing him for excellence in research park creation, development and service to the industry. In 2010, Deason was named an Outstanding Alumnus of Purdue University and remains active in service to the College of Agriculture.
Daniel J. Duncan, Executive Director, Nebraska Innovation Campus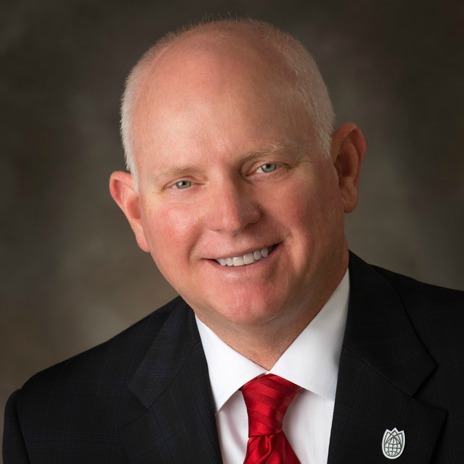 Dan Duncan is the executive director of Nebraska Innovation Campus. He began his tenure with the University of Nebraska-Lincoln in 1987 when he accepted the positions of operations manager at the University of Nebraska Panhandle Research and Extension Center in Scottsbluff, NE. In 1991, he was named director of the University of Nebraska Agricultural Research and Development Center near Mead, Nebraska followed by being named assistant director of the Nebraska Agricultural Experiment Station, then in 2008, he accepted the position of assistant dean and director of the University of Nebraska-Lincoln Agricultural Research Division. In 2011, Duncan moved into his current position as executive director of the Nebraska Innovation Campus Development Corporation.
Duncan was born on a diversified farm and ranch in Sioux County, Nebraska. He attended the University of Nebraska-Lincoln and graduated with a Master of Science Degree in Agricultural Economics-Agribusiness, and Bachelor of Science Degrees in Animal Science and Agronomy all from the University of Nebraska-Lincoln. He is a LEAD VII Fellow and member of the Nebraska Hall of Ag Achievement and the Agricultural Builders of Nebraska.
Clare John Fairfield,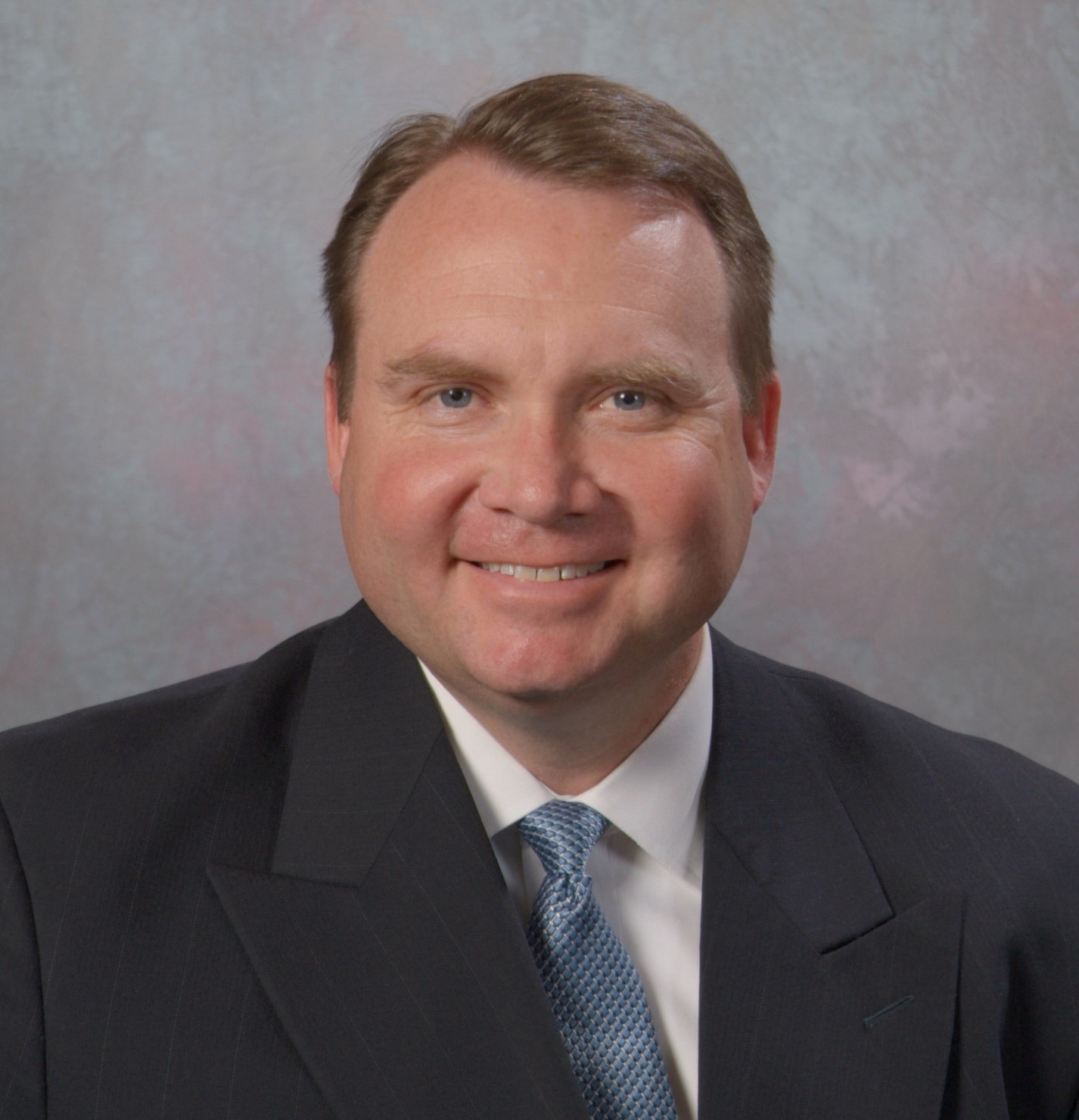 JD, MBA, Chairman, Venture Capital Institute
Clare Fairfield is the Chairman of the Venture Capital Institute, a global venture capital and innovation development and education organization, and a founding General Partner and Managing Director of Concerto Advisors, a specialized, diversified early-stage venture investment and advisory firm. He has over 30 years of entrepreneurial experience, including developing and operating venture funds, founding and operating companies, developing nationally recognized research university entrepreneurial programs, and driving innovation ecosystem development programs in the US and globally. He maintains offices in the United States, China, and Europe.
Fairfield served as a founding Associate Director of the John Pappajohn Entrepreneurial Center at the University of Iowa where he co-directed the establishment of the first program in the United States to award an accredited Engineering Certificate in Entrepreneurship and within 18 months established the Center as one of the top 35 entrepreneurial centers the US. As a member of NVCA and NASBIC (now SBIA) he co-chaired the Joint Education Committee and served on the NASBIC Board of Governors for eight years. He was a charter member of the MidAmerica Healthcare Investor Network, is a National Advisor to Pipeline, and sits on the advisory boards of multiple venture funds. He holds a BBA, a JD, and an MBA and is a Price-Babson Fellow in Entrepreneurship.
Stephen G. Frayser, MBA, MPA, Executive Director, STAR Park, Texas State University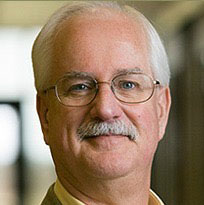 Steve Frayser is the Executive Director of the Texas State University's Science Technology Advanced Research (STAR) Park and Co-Director of the new Materials Applications Research Center (MARC). Frayser joined STAR Park in 2012. Frayser brings over three decades of experience in economic development, research park management and successful efforts to spur the innovation economy at Texas State. Prior to joining Star Park, he served as one of the principal staff leaders of the University of Nebraska's original Technology Park in 1996, eventually becoming its President in 2003. Over the next nine years the Park added over 2,400 jobs, 300,000 square feet of laboratory, engineering and office space and $68 million in private sector investment. In conjunction with tenant companies, a $1.5 million need based scholarship endowment was created and 30 acres were set aside for students to employ sustainability practices through experiential learning.
Frayser earned his MBA from the University of Nebraska – Omaha, has served as a Public Service Fellow while working on his Master in Public Administration degree and earned his bachelor's degree in political science and public administration from Colorado State University. He's and active member of AURP, the Texas Association of Research Parks and Incubators, as well as the Federal Advocacy and Technology Councils of the Austin Chamber of Commerce.
Denis Gauvreau, PhD, Director of International Affairs, Genopole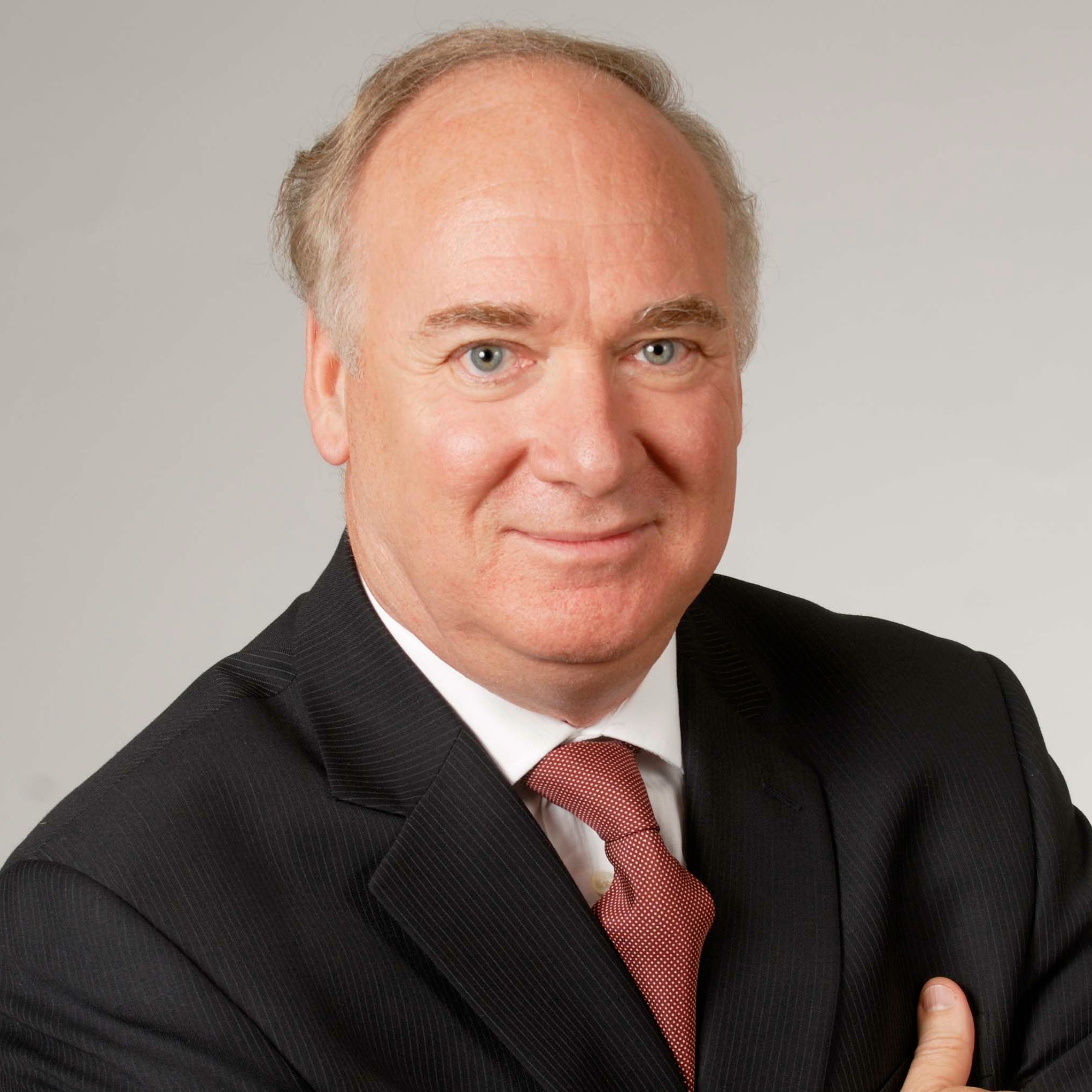 Dr. Denis Gauvreau is a technology entrepreneur and innovation specialist with over 25 years of achievements. Denis' direct involvement in technology transfer dates to the early 90s, having acted in turn as Founder, President-CEO, Executive Chairman, Chairman, Board Director, Counsel, or Seed Investor in over 20 early-stage companies in Canada and in France (e.g., Nanoledge, Avance Pharma, BioAxone Therapeutics, Evologic, Biobank, Urogene, Cytomics Pharmaceuticals, Planteck Biotechnologies, OncoDiag). His accomplishments include the creation as Chairman and President-CEO of the first Canadian genomics company (Algene Biotechnologies, that was also listed on the Toronto Stock Exchange).
Gauvreau started his career as research scientist and professor at the University of Quebec (National Scientific Research Institute - Health, 1981-1990) and at the University of Montreal (Department of Pathology and Montreal Interdisciplinary Geriatric Research Institute, 1990-1995). He is currently Director of International Affairs at Genopole – the first and still largest French biocluster. Genopole currently houses 86 start-ups, 19 public research institutions, 25 technology platforms and research facilities, with over 2,500 individuals on the ground. Genopole's development activities focus on personalized medicine, regenerative medicine and synthetic biology. In his previous tenure at KAUST (2009-2013), Gauvreau was one of the original members of the group of some 300 Founders of King Abdullah University of Science and Technology (KAUST, Saudi Arabia) that he joined before inauguration. Denis was also a strong supporter of KAUST's Platinum Sponsorship of AURP. At KAUST Economic Development, Denis drove the commercial strategy of KAUST's Research Park (KRP). Denis headed successfully the negotiations, and closed the contractual agreements with the three first industrial (anchor) tenants in KRP. His work contributed directly to the creation of the Dow Middle East and Africa R&D Center at KAUST, the SABIC Corporate Research and Innovation Center at KAUST, and the Saudi Aramco R&D Center at KAUST.
Gauvreau obtained his PhD in Pharmacology from the University of Cambridge (UK)(1981). His doctoral work led to the creation and characterization of six novel antibiotics. He completed his undergraduate studies (B.Sc., 1973) as well as his M.Sc. (1975) in Biochemistry at the University of Montreal (Canada).
Benjamin Glenn, JD, Shay Glenn, LLP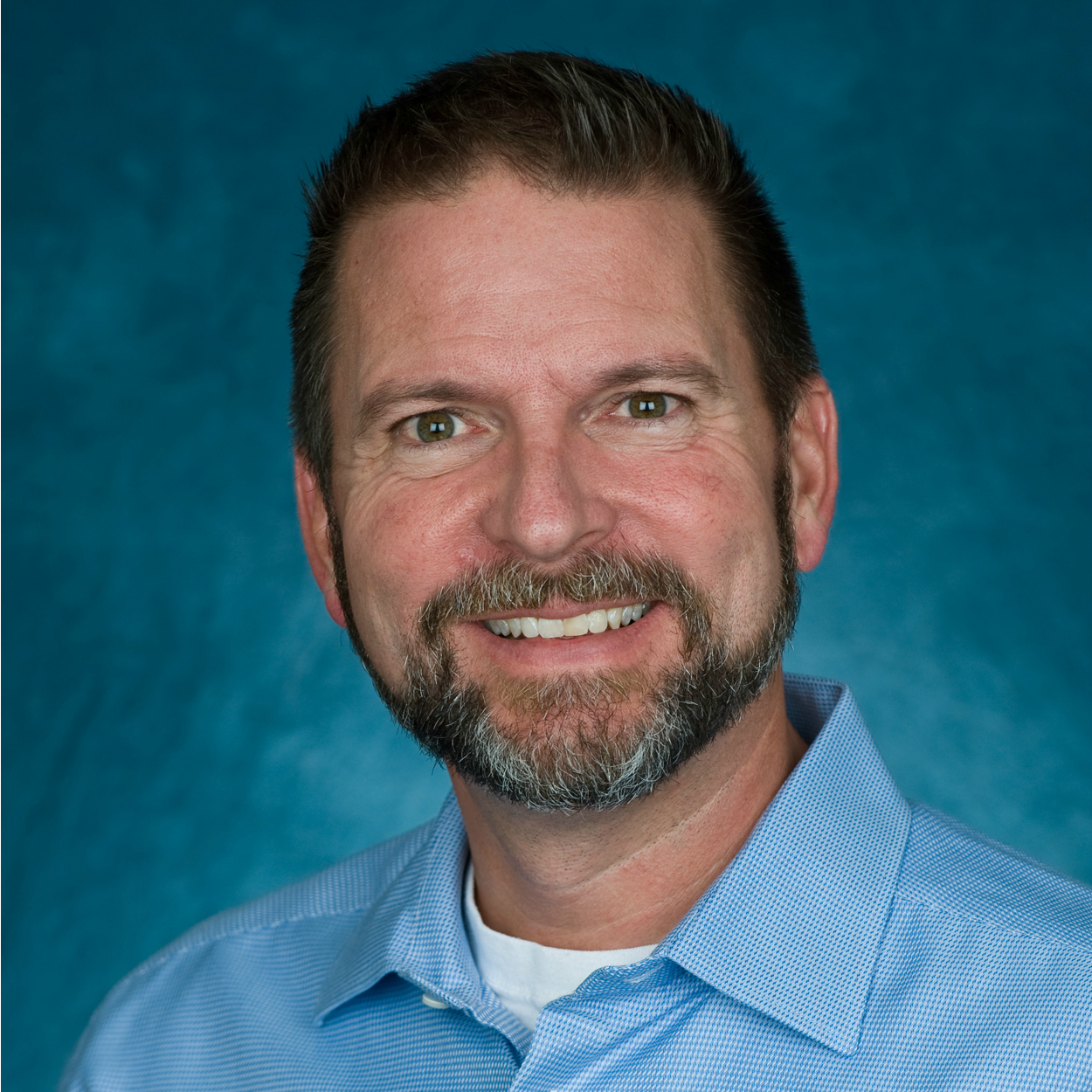 Benjamin Glenn is a founding partner of Shay Glenn LLP, a patent law firm representing company and investor clients in the medical device, biotech, digital health, agriculture, water and energy sectors. Before founding Shay Glenn, Benjamin worked in two national law firms and as a patent counsel for a Silicon Valley Fortune 500 company. Glenn draws from nearly two decades of legal experience to advise clients on developing and implementing strategies to identify, enhance and protect competitive advantage. Additionally, he provides U.S. and foreign patent preparation and prosecution as well as assessment and counseling services related to commercialization planning including opinions, patentability and freedom to operate analysis.
Glenn is nationally recognized IP mentor/coach – the innovator's consiglieri – who speaks about innovation and entrepreneurship strategy through the lens of competitive advantage captured using his holistic entrepreneurship approach. Prior engagements include numerous university innovation and entrepreneurship programs such as Stanford University BioDesign Program, UC San Francisco, Johns Hopkins University and Northwestern University, along with accelerator and incubator programs such as Matter Chicago, Texas Medical Center's TMCx, South By SouthWest, VentureWell, Village Capital, Kauffman Foundation, Singularity University, and MedTech Innovator. He is a member of Life Science Angels and the Angel Capital Association. Benjamin also served in the U.S. Navy in a variety of engineering positions in San Diego, Key West and Washington, DC.
William N. Hearn, Senior Vice President, CBRE Consulting Group Atlanta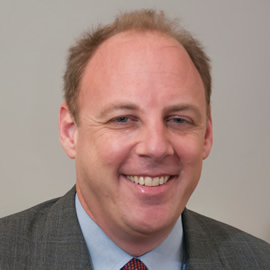 Will Hearn is Senior Vice President of CBRE Atlanta's Location Consulting Group, as well as an affiliate member of CBRE's National Location Incentives Group, based in Atlanta, Georgia. Over the past 20 years, Hearn has consulted global companies on issues of expansion, consolidation, relocation, divestiture and M&A projects as it relates to location and transition programs. Hearn has completed over 200 site selection assignments, ranging from $5 million to $1.5 billion in capital investment. Hearn leverages his experience to ensure that clients focus on the most critical aspects of a project, resulting in smooth decisions, comprehensive client input and a commitment to schedule and cost requirements.
Hearn has completed assignments in all regions of the US and Canada, with significant experience in Asia, Europe, South central Europe and Mexico, leveraging technical expertise, gleaned while leading a site selection consulting group at a global engineering and design firm. He has supported clients across industries including advanced manufacturing, mission critical data centers, chemicals and process manufacturing, financial and insurance, biotech and life sciences, R&D, energy, shared services and call centers. He has supported foreign direct investment projects from Germany and Japan into the US.
Hearn is a founding member of The Site Selectors Guild, a national association of site selection professionals founded in 2010, and has served as an advisor to states and regions, addressing economic development and investment policy. In 2008 and in 2010, Hearn led consulting engagements at The World Bank and USAID to address transitioning economies in Eastern Europe, resulting in the creation of nine Special Economic Zones (SEZs) to encourage foreign investment.
Robert Hess, Executive Managing Director, Consulting, Newmark Grubb Knight Frank Global Corporate Services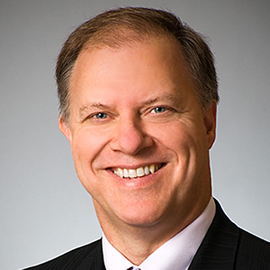 Bob Hess is an executive managing director in Newmark Grubb Knight Frank's Global Corporate Services practice and is responsible for strategy development, quality assurance and business development for its consulting and industry/specialty group initiatives. He is a preeminent, sought-after service provider and respected leader in corporate location strategy and site selection across multiple industries and asset types in North America. He has conducted over 250 assignments on a global basis, including major CAPX projects in Asia, Europe and Mexico.
Other past experience includes his role as a partner with Deloitte & Touche for 18 years in its Fantus Location Strategies service line, a specialty consulting practice known for industry leading strategic facility planning, location strategy, site selection, incentive negotiations and corporate real estate advisory services.
Aside from his facility location strategy core competencies, other strategy and operations experience includes supply chain planning, distribution network optimization, manufacturing rationalization and consolidation, relocation feasibility, strategic cost reduction, large capital investment program management, commercial and industrial site evaluation and due diligence methods, detailed labor market/workforce analysis and complex financial incentive negotiations.
Hess earned his BA in Economic Geography/Urban and Regional Planning, cum laude from the University of Minnesota—Duluth, and an MBA in Marketing Management from DePaul University in Chicago. He attended Northwestern University in Chicago completing executive development programs in Global Supply Chain Management and Factory Physics/Lean Manufacturing, MIT for Creative Problem Solving/System Dynamics, Oxford University for Scenario Planning and leadership development courses at the University of Pennsylvania's Wharton School of Business. Hess is a member of the Site Selectors Guild, as association of the top corporate site selection professionals in the world nominated by his peers.
Mitchell Horowitz, Vice President and Managing Director, TEConomy Partners, LLC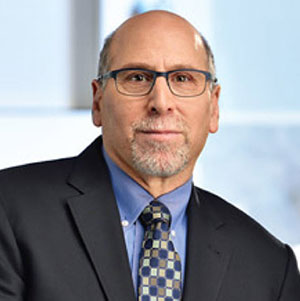 As the Vice President and Managing Director of TEConomy Partner, LLC, Mitchell Horowitz's work centers on research park feasibility analysis and conceptual plan development includes USC Biomed Tech Park, Georgia State University, East Baltimore Life Science and Technology Park, Pittsburgh Technology Space Study, University of Maryland Baltimore incubator feasibility, and Friendship Technology Park in Hagerstown, Maryland.
He has built a strong record of accomplishment in technology development where he has worked as a principal economic development consultant, high-ranking state development official and as an executive in a fast-growing diversified technology firm. Prior to starting TEConomy Partners, Horowitz spent a number of years with Battelle's Technology Partnership Practice and prior to that he worked with a diversified technology firm. As part of his executive management responsibilities, Horowitz served as president of a mezzanine capital financing group and executive vice president for business development and marketing for a fast growing clinical trials informatics company.
Horowitz holds a master's degree in Public Policy from the Kennedy School of Government at Harvard University and a bachelor's degree from Cornell University.
James (Jim) R. Hudson, Co-Chairman, HudsonAlpha Institute of Biotechnology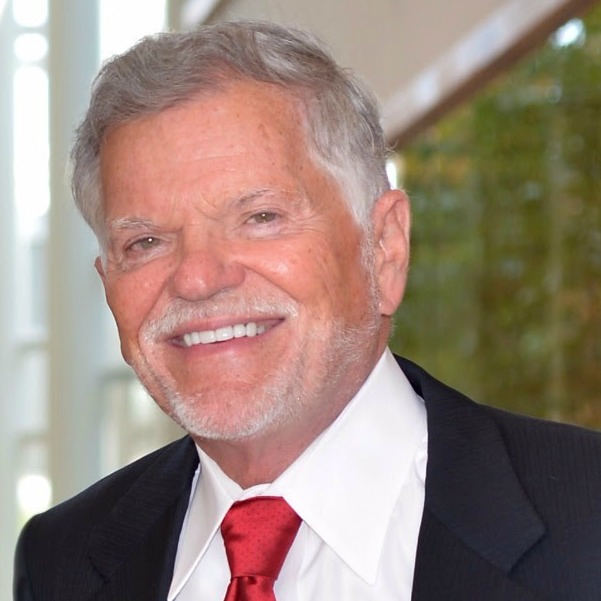 James (Jim) R. Hudson, Jr., grew up in Huntsville, Alabama, the son of James R. and Mattie May Ellis Hudson. Hudson received his bachelor's' degree in Chemistry and a masters' degree in Physics from the University of Alabama, as well as a master's degree in Biology from the University of Alabama, Huntsville. As a scientist and businessman, Hudson's investments have made profound impacts in the advancement of biotechnology not only in Alabama, but throughout the world.
In 1987, Hudson founded Research Genetics with an initial investment of $25,000, which later became a biotech business icon. Research Genetics was a chief partner in the Human Genome Project, the international effort coordinated by the U.S. Department of Energy and the National Institutes of Health to identify the sequence of the DNA found inside human cells.
Hudson co-founded the HudsonAlpha Institute for Biotechnology, a nonprofit research institute that opened its doors in Huntsville in 2008. HudsonAlpha harnesses the power of genomics to improve human health, stimulate economic development, and inspire the next generation of scientists. More than 30 biotech companies share space at HudsonAlpha, working in close proximity to researchers to bridge the gap from the laboratory to life applications. Hudson has advised and incubated many successful companies from internet services to genetics research that focus on benefiting society.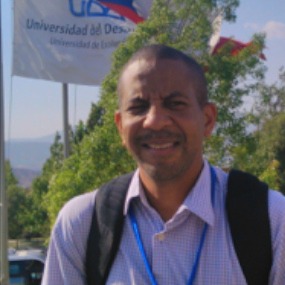 Ariel Jones, MBA, Manager, City of Knowledge
For the last 13 years Ariel Jones has worked in the City of Knowledge in Panama City, as a manager in the Business Incubator and as a manager in the Business Development Department. His main activities in the City of Knowledge are business model development and business attraction.
Jones holds a Masters degree in Corporate Finance from the University of Barcelona (Spain), a Masters in Business Administration from Southern New Hampshire University (US), a Masters in Applied Statistics from the University of Panama (Panama), and an undergraduate degree in finance from Universidad Santa Maria La Antigua (Panama).
Jackie Kerby Moore, Executive Director, Sandia Science & Technology Park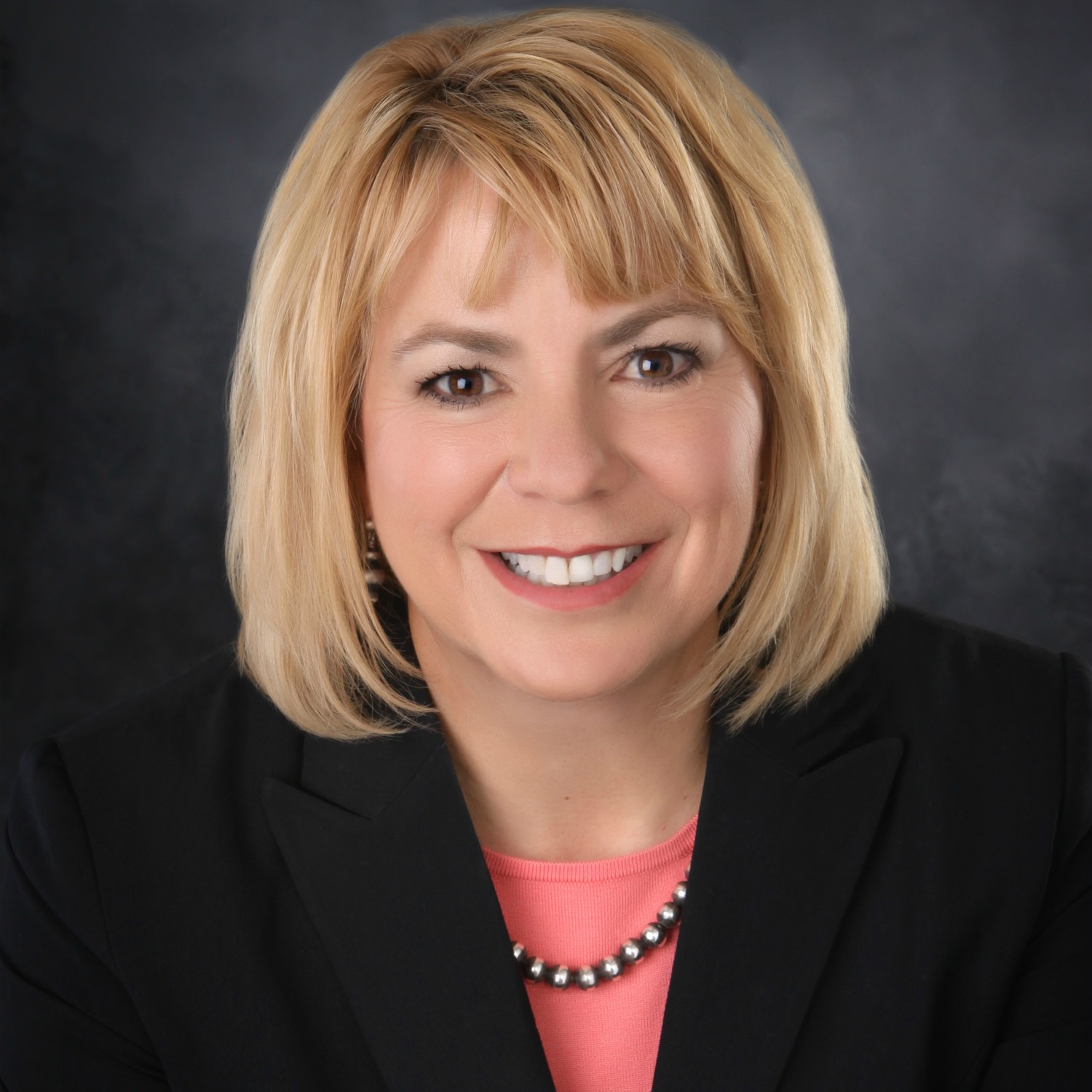 Jackie Kerby Moore is the Executive Director of the Sandia Science & Technology Park and has been since its inception in 1998. This 350-acre technology community is affiliated with Sandia National Laboratories. The Park serves as home for more than 40 companies and organizations employing over 2000 people, while total investment in the Park exceeds $385 million. In recognition of its success, the Sandia Science & Technology Park received the Outstanding Research Park of the Year Award from the Association of University Research Parks (AURP) in 2008. Moore also leads Sandia Labs Technology-Based Economic Development Programs.
In related activities, Moore is a Past President of the Board of Directors for AURP, an international association. She chaired AURP's first Washington Summit and led the effort to get the first Science Park legislation introduced in both the U.S. Senate and House. She serves on the Board of Directors for Arrowhead Center at New Mexico State University and the Santa Fe Business Incubator. In 2010, she received the Career Achievement Award from the AURP.
Moore has been recognized as one of New Mexico's Power Brokers, was honored for Who's Who in Technology in New Mexico, and has appeared on the cover of New Mexico Woman Magazine. She has been featured on CNBC Television and has been a frequent participant on local radio shows in New Mexico. In addition, she regularly speaks on the topic of research parks at conferences and events throughout the world, including in China, Taiwan, Finland, France, Spain, Canada, Mexico, and Ireland.
Greg King, CEcD, Associate Vice President for Economic Development, Georgia Institute of Technology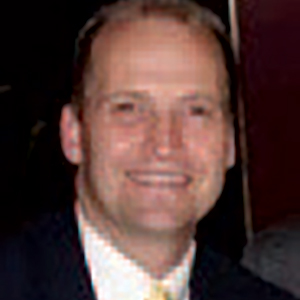 Greg King serves as the Associate Vice President for Economic Development at Georgia Tech where he develops innovation partnerships between companies and campus. In addition, he supports the state's economic development efforts by identifying and representing the unique higher education resources and opportunities to those companies looking to relocate or expand in Georgia. King also leads Georgia Tech's engagement with industry that involves the creation and operation of innovation or technology centers on or near campus. King holds a Bachelors of Science in Industrial Management from Georgia Tech and a Master's in Economics from the University of Oklahoma. He was also part of the Fulbright International program representing university-industry collaboration and economic development.
Erin Koshut, Director, Cummings Research Park


Erin Koshut is responsible for managing and marketing Cummings Research Park (CRP), which houses 300 companies, is situated on over 3,800 acres and employs 29,000 employees—making CRP the second largest research park in the U.S. and the fourth largest in the world.
In her role as CRP Director, Koshut is leading a comprehensive master planning effort to ensure another 50 successful years for CRP. Working with stakeholders and community partners, she is working to transform the culture in the Park and create a vibrant environment where employees can connect, work, live, learn and play. She recently shepherded a re-branding of the Park, rolling out a new CRP brand and messaging across communication platforms, partners and CRP companies.
Previously, Koshut was Vice President for Client Services and Special Events with the Nashville-based public strategies firm, CRISP Communications. While at CRISP, she served as the lead strategist and account planner for the firm's work with the U.S. DOT's National Highway Traffic Safety Administration. Additionally, she led numerous high-tech issue advocacy campaigns and events in both Alabama and Tennessee.
She graduated from Lipscomb University in 1998 with a B.A. degree in Public Relations.
Eyad Kutbi, Manager, Strategy & Planning, KAUST Research & Technology Park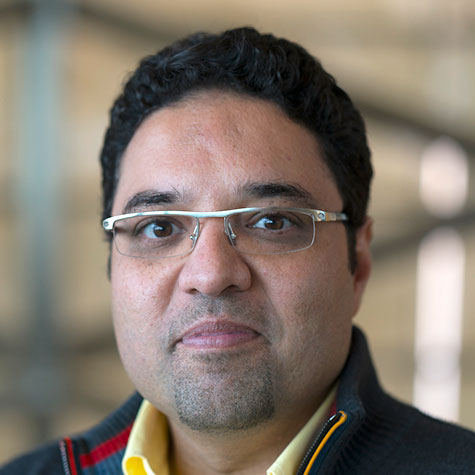 Eyad Kutbi is a graduate of King Abdul-Aziz University, Jeddah with an Masters in Business Administration. from the University of Hull, England. With more than 22 years of experience in strategy and planning of network distribution, Kutbi ranged from giant banks: NCB and AlJazira; to the company of Taiba Holding where he manged a portfolio of assets exceeding two billion dollars; till manager of planning and development at KAUST Research and Technology Park. Kutbi employed his extensive and amalgamation of experiences to bring about innovative solutions to new problems, provide strategic and visionary leadership and guidance in all mentioned organisations.
In 2013, he joined KAUST as the planning and development manager and advanced till his attained current position head of, KRTP- Strategy and Planning 2017. Among his many achievements throughout are: (1) The development of the Research Park Development Guidelines. (2) The development of the KRTP land in cooperation with JLL and HOK consultants. (3) The Implementation of Strategy Development, deal structure and financial model for a purpose-built facility for Dow and Saudi Aramco. (4) The introduction and development of a Program and Development Strategy for an Innovation and Entrepreneurship Facility with the involvement of the Technical University of Delft. (5) The development of KRTP Land Use Permit (LUP) Guidelines. (6) The improvement of the Design Review Committee Charter (DRC) for design quality control so as to achieve a high-quality environment within KRTP. And significantly, (7) Developing of Research Park Developments Implementation Plan for the next 10 years based on population projections and expected business pipelines of KRTP to study future space demand within the park.

Kutbi is an active member of AURP and regularly participates in workshops and acclaimed conferences both locally and internationally.
I-Hung Li, PhD, President, Nanjing iLink Incubator, Ltd.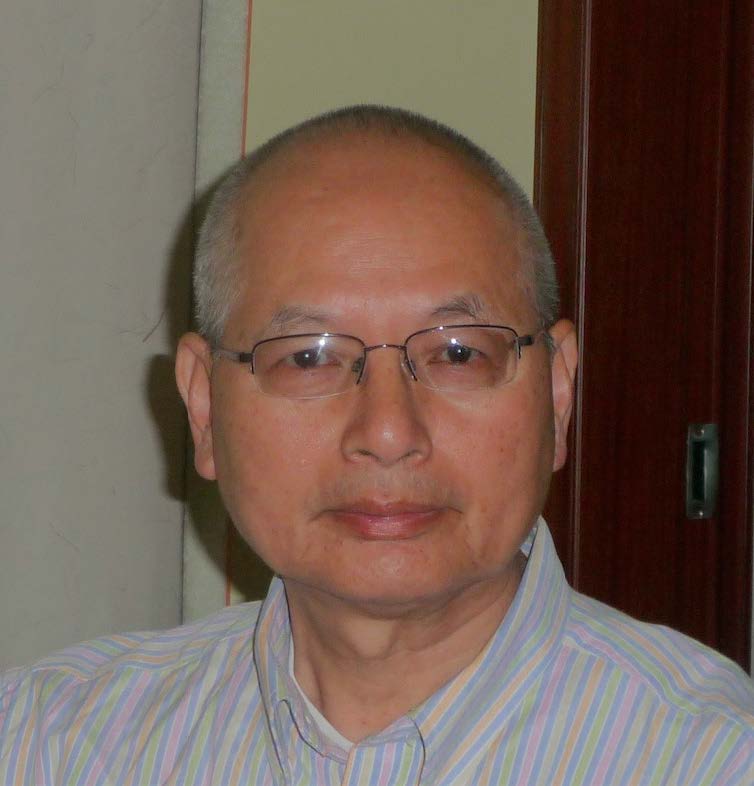 Dr. I-Hung Li has been involved in technology R&D for over 30 years and currently serves as President of iLink Startup Accelerator, which focuses on intelligent manufacturing. Prior, Li was the Dean at Zingy International Education Institute for Entrepreneurship, Executive Dean, Nanjing University-New York University-Poly joint Institute for Innovation & Entrepreneurship. Li joined Bell Labs in 1980 and took early retirement in 1998 and has been involved in startups since then. He holds a Ph.D in Mathematics from the Johns Hopkins University.
Kenneth M. Marcus, MBA, Director, University of Arizona Science and Technology Park; Chief Financial Officer, Campus Research Corporation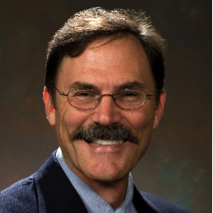 Ken Marcus began his career with the University of Arizona Science and Technology Park (UA Tech Park) in 1999 as controller, where he quickly placed controls, procedures and budget systems in place to provide accurate management reports to the Campus Research Corporation's (CRC) Board of Directors. He was soon promoted to his current position as Chief Financial Officer (CFO) and Director of the UA Tech Park. Marcus is directly responsible for the finances and operations of the UA Tech Park and UA Bio Park, which includes lease negotiations, compliance, maintenance, building renewal, construction and food operations. He sits on the Arizona Center for Innovation Advisory Board, a technology incubator where he provides finance and client facility support. Marcus developed a site-wide data, cable and telecom system, a large municipal water system and electrical infrastructure system, as well as developed and implemented cafeteria improvements, life and safety improvements and the construction of the Vail Academy and High School's Julian Wash Greenway, a 222-acre Solar Zone and adjacent public roadway improvements. These projects required Marcus to develop close government, industry and community partnerships.
Cameron J. McCoy,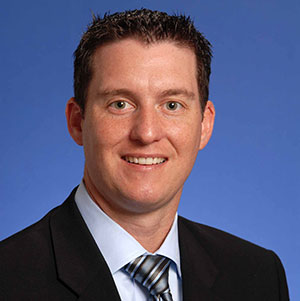 PhD (ABD), Assistant Vice President, Corporate and Foundation Relations and Career Services Lehigh University

As the Assistant Vice President of Corporate and Foundation Relations and Career Services at Lehigh University, Cameron McCoy is responsible for developing and executing an integrated strategic plan for the Lehigh University's economic engagement functions, including corporate relations, foundation relations, career services, federal agency – industry – Lehigh relation, research park development assessment, and some elements of technology transfer and economic development.

Prior to joining Lehigh in June 2014, he served as the Executive Director of the Corporate Engagement office (CEO) at the University of Oklahoma (OU) where he was responsible for developing and executing an integrated strategic plan for the award winning University Research Campus (URC), coordinating research enterprise activities with industry partners, developing and expanding the engagement pipeline, and growing external partnerships with Oklahoma's economic development organizations. He was also responsible for all marketing and public relations activates related to University Economic Development efforts, which include the CEO, Office of Technology Development (OTD) and the University's student focused Center for the Creation of Economic Wealth (CCEW).

McCoy holds undergraduate degrees from Washington State University in architectural studies, history and social studies, with minors in military science and leadership studies. He is also a graduate of the University of Oklahoma, holding a masters degree in leadership. He is currently working on his PhD with a focus on economics and educational administration.
Marc McGee, Director, Mississippi State University Research and Technology Corporation & Thad Cochran Research, Technology and Economic Development Park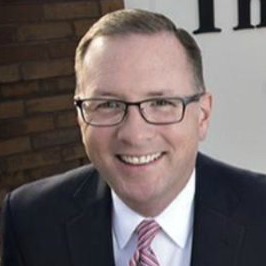 Marc McGee is in his 20th year at Mississippi State University, currently serving as the Director of the Mississippi State University Research & Technology Corporation, a 501 (c) 3 nonprofit research foundation, and the Thad Cochran Research, Technology and Economic Development Park at Mississippi State University. Prior to this appointment, McGee served as the Director of the office of Sponsored Programs Administration at Mississippi State University, an office response for the administration of grants/contracts from external sponsors that totaled over $200 million a year for research, service and instructional programs. McGee is active in the Starkville Rotary Club, currently serving as President. McGee is a fourth generation graduate from Mississippi State University with a Bachelor of Science and Master of Science Degrees.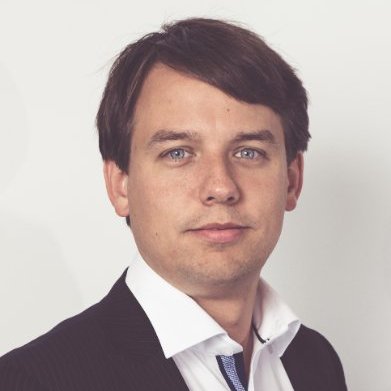 Arno Meerman, PhD (ABD), Chief Executive Officer, University Industry Innovation Network
Arno Meerman is the co-founder and Chief Executive Officer of the University Industry Innovation Network (UIIN). In his role, he oversees UIIN's events, publications and research and consulting activities. His research focuses on university-business cooperation and university engagement. Meerman was a project manager and researcher on several European and national large-scale research projects in the area of innovation and entrepreneurship. Since January 2016, he is the responsible project manager of the European Commission project on the State of University-Business Cooperation in Europe, the largest study yet undertaken in this field. He is also the Director for Business Development at the Science-to-Business Marketing Research Centre, a research centre at the Münster University of Applied Sciences.
Jeanne Mell, Vice President Marketing Communications and Community Engagement, The University City Science Center
Jeanne Mell joined the University City Science Center in 2009 as Vice President Marketing Communications. She is responsible for corporate marketing, program development, communications, public and media relations and community engagement. Mell also oversees Quorum, the entrepreneurs' clubhouse and the Science Center's participation in the Blackstone LaunchPad Philadelphia program.
Before joining the Science Center, Mell was Senior Vice President of Communications for the Delaware State Chamber of Commerce, where she had overall responsibility for print and electronic communications, public relations and media relations. Before making the move to PR and marketing, Mell was a journalist. Most recently she served as Director of Photography and Design at The News Journal in Wilmington, Del. She also worked at the Associated Press in New York and Philadelphia, ABC News, Good Morning America and Popular Photography Magazine. She started her career at Inc. Magazine, when it was a startup.
Mell chairs Campus Philly's Board of Directors and also serves on the board of the Alliance of Women Entrepreneurs (AWE) and chairs AWE's Marketing Committee. She also serves on the board of the Economy League of Greater Philadelphia and is a member of the Executive Committee of the Greater Philadelphia Life Sciences Congress. A native of Providence, Rhode Island, Mell has a bachelor's degree in art history from the University of California, Santa Cruz.
Joe W. Meredith, PhD, President, Virginia Tech Corporate Research Center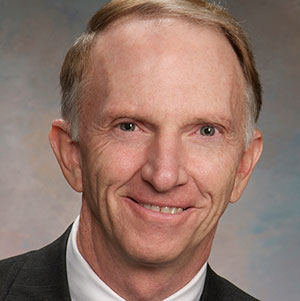 Dr. Joe Meredith is president of the Virginia Tech Corporate Research Center (CRC) in Blacksburg, Virginia. CRC consists of over 100 high-technology companies that employ over 1,775 people. In 1997, CRC was named "Best Practice in Technology Transfer and Research Centers" in the eight-state, mid-Atlantic region. The park was selected to join an elite network of the best research parks in the world called "it-parcs." In addition to managing the operation of the center, Meredith is responsible for facilitating technology transfer from the university, increasing the level of sponsored research at Virginia Tech and marketing CRC to prospective tenants. Meredith holds a Bachelor's degree in aerospace engineering from Virginia Tech, a Master's degree in aeronautics, astronautics and engineering science from Purdue University, and a Doctor of Philosophy in industrial and systems engineering from Virginia Tech. He also is a graduate of the Defense Systems Management College's Program Management Course.
Aaron Miscenich, MBA, President & Chief Executive Officer, New Orleans BioInnovation Center
Aaron Miscenich has been the President & CEO of the New Orleans BioInnovation Center (NOBIC) since 2004. With an emphasis on entrepreneurship in the life sciences, the BioInnovation Center is a $48 million business incubator, primarily focused on the local commercialization of university technologies. It is a LEED Gold Certified facility that houses state-of-the-art wet labs and office spaces.

The organization has helped to create over 100 companies, handling a variety of technologies ranging from medical devices and therapeutic drugs to green technologies. As its President, Miscenich has worked to develop a regional network that has included the State of Louisiana, private investors, local universities, and community leaders.

In 2011 Miscenich was selected to serve as interim Executive Director of the Louisiana Cancer Research Center (LCRC), a New Orleans-based research collaborative bringing together the best minds from LSU Health Science Center, Tulane University, Xavier University, and the Ochsner Health System. With the mission of establishing the first National Cancer Institute designated institution in Louisiana, the LCRC now operates from a 170,000 square foot laboratory facility in the heart of the New Orleans' downtown research and clinical community.

Aaron Miscenich also manages BioFund, a $2.4 million evergreen capital source for the life science industry. Miscenich oversees the fund's activity in equity investments, alternative finance/mezzanine lending, and senior debt transactions for start-ups and emerging companies.

Miscenich holds a B.S. in Physics with a minor in Mathematics from the University of New Mexico, and his masters in business administration in Finance and General Management, from Tulane University.
Shawn Naccarato, JD, MPA, Chief Strategy Office, University Strategic Initiatives, Pittsburgh State University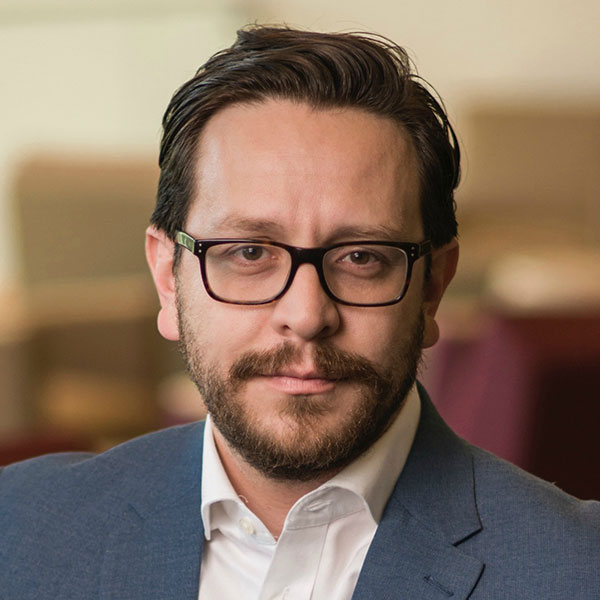 Shawn Naccarato serves as Pittsburg State University's Chief Strategy Officer. This position increases partnerships, opportunity and prosperity for the university and the region. Through his work, Naccarato has been successful in raising the profile of and respect for Pittsburg State University in Topeka and Washington D.C. while also deepening and strengthening the university's relationship with the City and community of Pittsburg. Naccarato earned a bachelor's degree in political science from Pittsburg State, a juris doctorate from the University of Missouri School of Law, and a master's degree in public administration from the University of Missouri-Truman School of Public Affairs.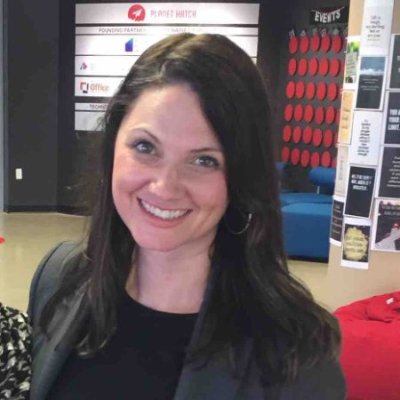 Laura O'Blenis, Managing Director, Canadian Association of University Research Parks (AURP Canada)
Laura O'Blenis is the Co-Founder and Managing Director for the Canadian Association of University Research Parks and President and Chief Executive Officer of Stiletto, a market research and strategic analysis firm specializing in commercialization, innovation and international partnership development.
O'Blenis has been playing a significant role in the Canadian federal policy and infrastructure landscape since the association's inception more than ten years ago. During this time she also established her consulting firm and has built considerable expertise helping research parks, innovation districts, government departments, economic development organizations, communities and companies identify and build strategic clusters to drive regional and national economic growth.
O'Blenis has over 20 years' experience in leading change, generating results, marketing products and services, and successfully negotiating new business opportunities and contracts. A trained facilitator, O'Blenis is a skilled negotiator and consensus builder. She is an MBA candidate, chair of the Start-up Canada National Ecosystem Task Force, past-chair of the Canadian Advanced Technology Alliance CanWIT Atlantic Chapter, a past president of the Fredericton Chamber of Commerce, past president of the Fredericton Executive Association, and founding executive director of New Brunswick's Knowledge Park. She brings a wealth of knowledge in export markets and has helped companies of all industries (from retail, to high-tech to manufacturing) in expanding into new markets (domestic and international). She has specific expertise in the Canadian, United States and European markets.
Wayne Olson, President and Owner, Wayne Olson Consulting, LLC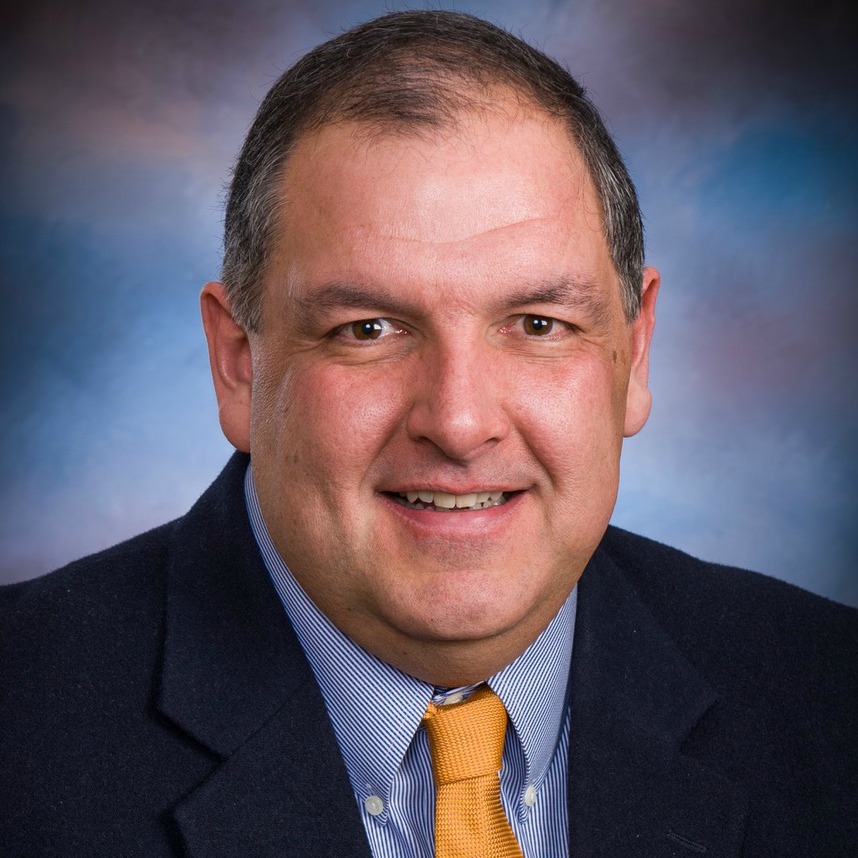 Wayne Olson is the president and owner of Wayne Olson Consulting LLC, where he advises charities on fundraising, capital campaigns and planned giving. He also advises for-profit corporations on motivation, sales, leadership and employee morale. He provides training through seminars, retreats, and ongoing consultation. Olson has clients from San Diego to New York and speaks internationally on customer relations, sales and motivation.
He is the author of three books, including Big Gifts Small Effort, which helps charities, fundraisers and boards understand and use planned giving to better their organizations. His newest book, The Disney Difference, shows nonprofits and for-profit corporations how to apply Disney-like principles to improve their organizations.
Olson also writes for hundreds of charities in their websites, brochures and newsletters. In 2014 Fundraising Success Magazine honored him by awarding him the Most Inspirational Speaker of the Year award.
An internationally-known speaker, writer and trainer, Olson speaks regularly at the annual AFP International Conferences, and has been the keynote speaker at numerous national and international conferences. He also teaches courses at the University of Alabama in Huntsville on customer relations, sales and fundraising.
Olson earned his undergraduate degree from the University of Florida and his law degree from Stetson University College of Law.
Kenny Smith, M.Eng, MCIBSE, C.Eng, P.Eng, LEED AP, Principal, Integral Group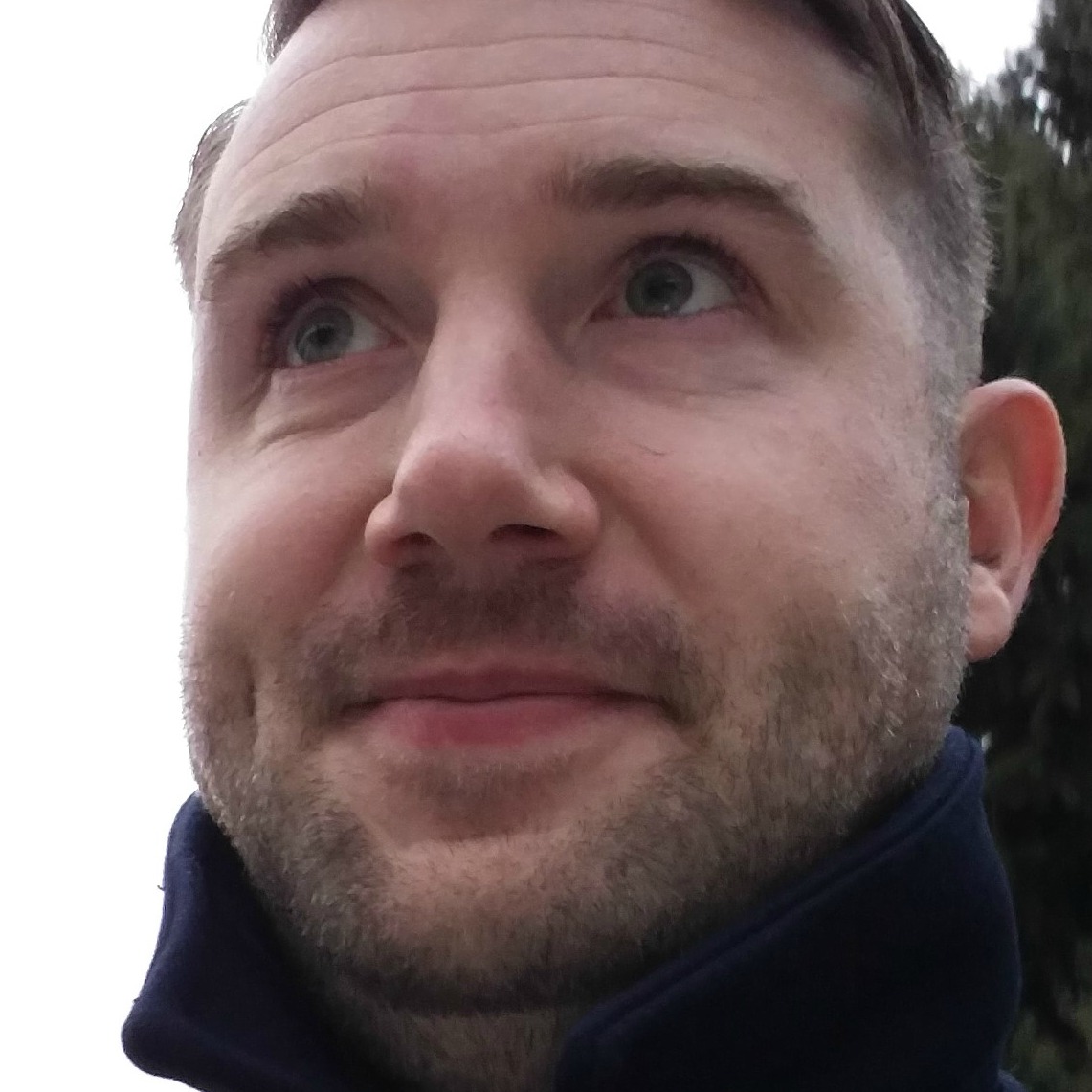 Kenny Smith's passion lies in energy efficiency and optimizing performance through new technologies, out of the box thinking and true integrated design. His outlook goes beyond buildings and into communities and supporting infrastructure. If there is an opportunity to make a difference to the lives of others and communities around the world, Smith looks beyond the traditional to strive for economically viable and implementable solutions.
Smith is a leader of the Engineering, Energy & Sustainability Group in the Greater Toronto Area, focusing on high performance buildings & communities, energy independence, carbon neutrality, resiliency, district & campus systems and the implementation of Integrated Solutions.
Steven Spalding, Founder & Principal, Point A Consulting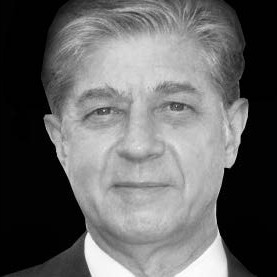 Steven Spalding is Founder and Principal of Point A Consulting. The practice focuses on technology-based economic development initiatives designed to strengthen and promote the knowledge economy assets of client communities. Spalding's forte is integrating assessment of market opportunities with physical development strategies, to achieve place-based solutions as catalysts for growing regional innovation eco-systems. His 30 years of experience includes leadership roles with research parks and technology incubators, as well as community-wide strategic planning initiatives.
Carol Stewart, Chief Executive Officer, Association of University Research Parks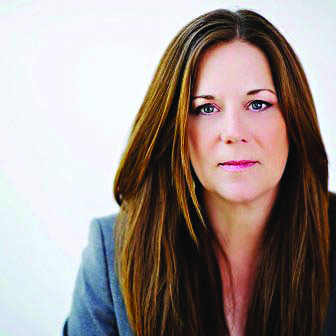 Carol Stewart is the CEO of the Association of University Research Parks (AURP), an organization with a mostly North American-based membership that is growing into a robust international network. She is founder and Immediate Past President of the AURP Canada Chapter chartered in 2007 and has been a board member with AURP since 2010, until her recent appointment as CEO.
Prior to joining AURP as its CEO, Stewart managed the David Johnston Research + Technology Park (R+T Park) at the University of Waterloo, beginning in 2004 from its first building through to the ground-breaking of the 11th (evolv1) in 2017, which is the largest Net Positive project of its kind in North America. The evolution the R+T Park experienced under Stewart led to the commitment of a second replicable, evolv2, bringing the total park footprint to over a million square feet, 95 companies and with a combined staff of 4,400. The R+T Park, part of group of 26 parks, is responsible for 10% of the total of the group's collective 4.3 billion annual contribution to the Canadian economy. Prior to managing R+T Park, Carol worked with both not-for-profit and technology organizations in various management roles in education, marketing and professional services at the Canadian Industrial Innovation Centre (CIIC) and Maplesoft.
Stewart also sits on the boards and participates in committees for various tech, economic development and charitable initiatives in Waterloo, Ontario.
Matthew Szuhaj, MBA, Managing Director, Deloitte Consulting LLP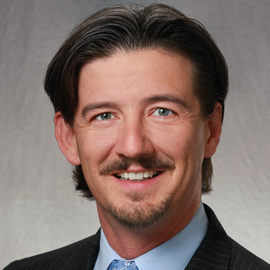 Matt Szuhaj was a founding member of Deloitte Consulting's Real Estate & Location Strategy practice. He has over 25 years of experience in domestic and international site selection and development, specializing in global deployment strategy, market entry, footprint optimization, operating model design, supply chain strategy, real estate and site evaluations, infrastructure review, operating costs/conditions analysis, and business incentive and entitlement negotiations.
A particular focus of Szuhaj's career has been capital-intensive manufacturing site selection projects, including those in the life sciences, automotive, aerospace, and other utility and infrastructure intensive sectors. He is also known for guiding clients with retail, back office, R&D, and engineering deployments. He is a frequent speaker, author, and contributor on the topics of life sciences, cluster development, global location strategy, footprint analytics, and economic development issues.
Szuhaj leads many complex incentives negotiations projects, helping clients reduce costs in both the initial deployment and in ongoing operations. He helps to achieve mutual and positive successes for the companies he represents as well as the communities to which they deploy.
Szuhaj holds a Bachelor of Science degree in Construction Engineering and Management from the Purdue University and a MBA in Finance, Marketing and Real Estate from Indiana University. He is a member of the Biotechnology Industry Organization, California Life Science Association, and the Site Selectors Guild.
Paul Tyno, Strategic Advisor for Energy Initiatives, Buffalo Niagara Medical Campus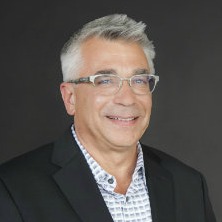 In his role at the BNMC, Paul Tyno is responsible for implementing the Campus Energy Innovation Plan developed in partnership with National Grid, member institutions and surrounding communities. He has led to the Campus in its successful bid for both Stage 1 and 2 NYSERDA funding from the NY Prize Community Microgrid Competition.
He is a respected energy industry leader successful at building market presence, growing existing business, and establishing long-term client and industry relationships in the smart grid arena. He has been successful at designing and implementing complex demand response/load management programs and related demand side management solutions
Ray Vaughn, PhD, Vice President for Research & Economic Development, The University of Alabama in Huntsville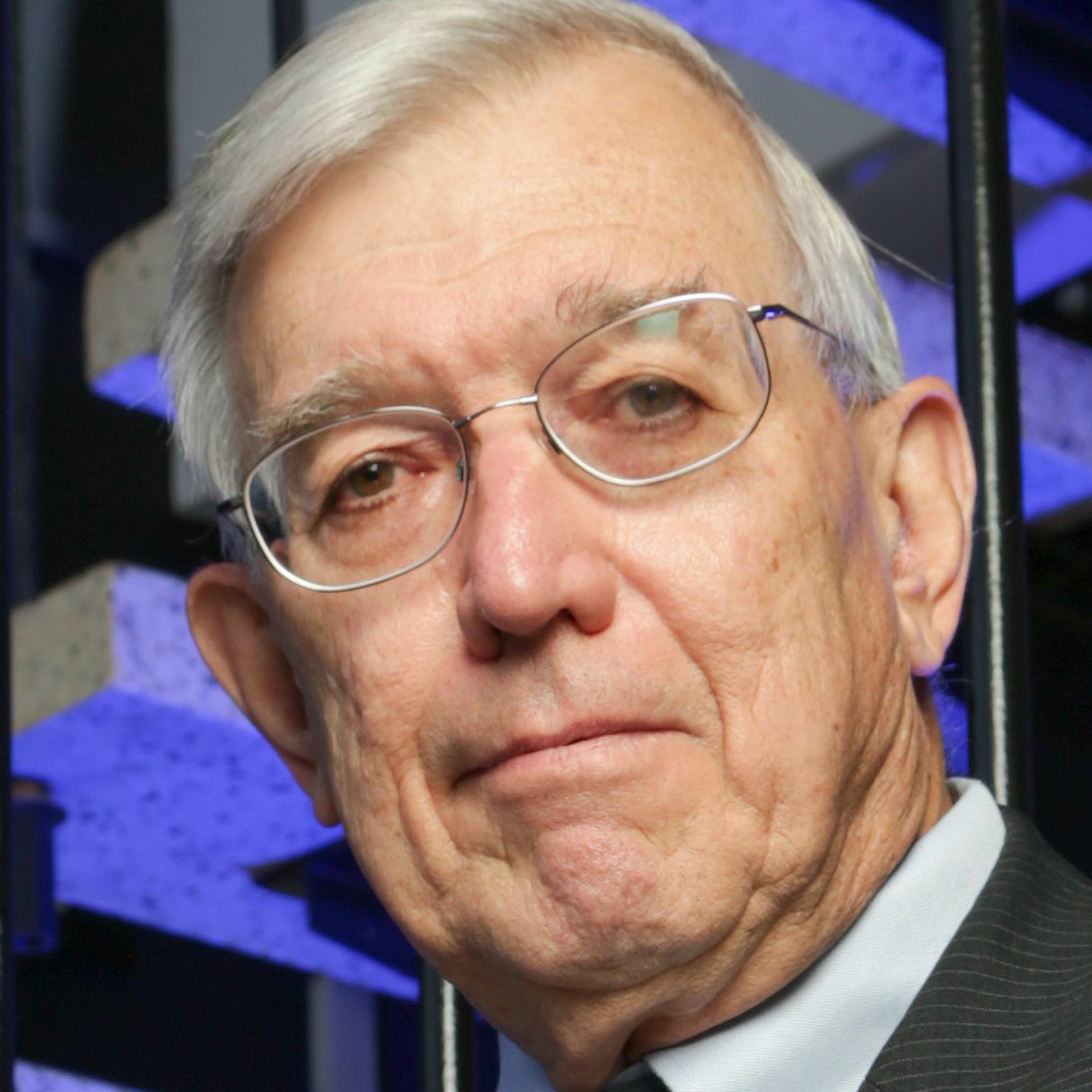 Dr. Ray Vaughn oversees approximately $100 million in annual research expenditures, a dozen research centers, contracts and grants, proposal development, technology commercialization, and research security for The University of Alabama in Huntsville.
He received his Ph.D. in Computer Science from Kansas State University in 1988 in the area of Cybersecurity. Prior to entering academia, he completed a career in the U.S. Army retiring as a Colonel followed by three years as Vice President of Defense Information Systems Agency (DISA) Integration Services, EDS Government Systems. His research interests are cybersecurity and software engineering with a special focus on industrial control systems security.
His past experience includes an assignment at the National Computer Security Center (NSA) where he conducted classified research and participated in the development of National computer security guidance. His military experience includes, a tour of duty in Vietnam, Commander of the U.S. Army's Information Software Systems Command (ISSC), Director of the Pentagon Single Agency Manager organization (IT support), and founding President of the Fort Belvoir Chapter of the Armed Forces Communication and Electronics Association (AFCEA).
Jeff Williams, Associate Principal, Perkins+Will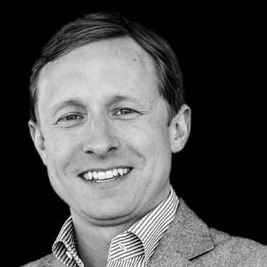 Jeff Williams is a versatile urban designer with experience in both the public and private sector. He is responsible for leading some of Perkins+Will's largest and most complex projects. He has led a diverse range of projects at all scales, from new cities to groundbreaking urban regeneration projects. In recent years, Jeff has developed a portfolio of master plans focused on science and technology, research parks and innovation districts, including work with major universities, cities and private developers. His clients include the Qatar Foundation, the Georgia Institute of Technology, Cummings Research Park and King Abdullah University of Science and Technology (KAUST).
David Winwood, PhD, RTTP, Associate Executive Director and Chief Business Development Officer, Pennington Biomedical Research Center, Louisiana State University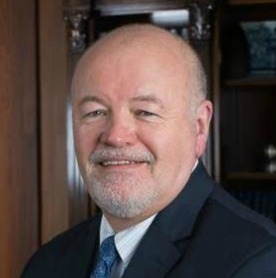 Dr. David Winwood is a member of the Executive Committee and Immediate Past President of the Association of University Technology Managers (AUTM), a global organization representing technology transfer professionals. He served as Vice President for Advocacy for AUTM from 2013 to 2016.
Current, Winwood holds positions on the Board of Directors (and previously, Executive Committee) of the Washington DC-based Council on Governmental Relations, is one of four Board Directors of The Alliance of Technology Transfer Professionals (ATTP), is a member of the Public Policy Committee of the Licensing Executives Society and sits on the Technology Transfer committee of BIO.
Winwood is a frequent speaker on technology transfer issues, and was recently invited to presentations with the United States Senate Committee on Small Business and Entrepreneurship hearing and the University of Tokyo's Policy Alternatives Research Institute.
Previously, Winwood served as Second Vice President on the Executive Committee of the Association of University Research Parks (AURP) and was appointed to the Council on Competitiveness' Regional Innovation Initiative Expert Committee. He also has managed the intellectual property and economic development activities at the University of Alabama at Birmingham (UAB), North Carolina State University and The Ohio State University, holding adjunct professorships at each and making frequent presentations to students and faculty on intellectual property procedures, management, economic development and related issues.
He holds Bachelor's, Master's and Ph.D. degrees in chemistry and a Master's degree in liberal studies.
James K. Woodell, PhD,Vice President, Economic Development and Community Engagement, Association of Public &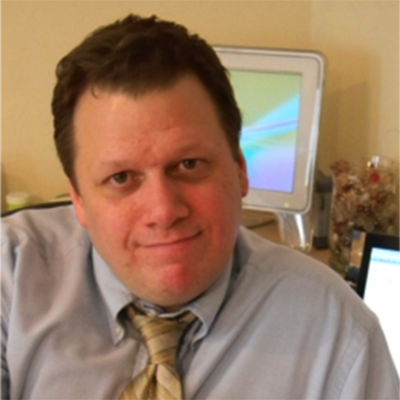 Land-grant Universities (APLU)
In his capacity at APLU, James (Jim) K. Woodell works closely with member institutions to develop tools and resources to enhance their regional engagement and economic development efforts. He serves as the lead staff member for APLU's Commission on Innovation, Competitiveness and Economic Prosperity (CICEP), and also the Association's Council on Engagement and Outreach (CEO), advancing APLU's economic and community engagement agenda.
Woodell recently earned a Ph.D. in higher education at Penn State University. His scholarly interests are in the ways in which public research universities organize for their "fourth mission" of economic engagement. He examines how institutions respond to regional, state, and federal economic and research policy with initiatives in innovation, technology transfer, and economic, community, and workforce development.
Prior to joining APLU, Woodell served as Assistant Director for Transformative Regional Engagement (TRE) Networks, focused on bringing together business, government, universities, and non-profits for innovation-driven regional development.
Woodell holds a master of education degree from Harvard University, and a BS in Public Communications (TV, Radio, and Film) from Syracuse University.
David Zaharchuk, Global Public Sector Leader, IBM Global Business Services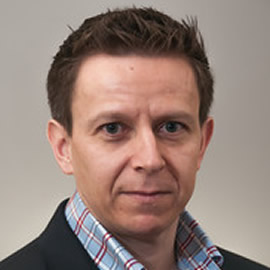 Zaharchuk is the Global Public Sector Leader in IBM's Institute for Business Value (IBV) responsible for thought leadership research in the public sector and is also the North American Coordinator for IBM's Plant Location International (PLI) services. Zaharchuk joined IBM through their acquisition of PricewaterhouseCoopers Consulting.
He has more than fifteen years of experience in the consulting profession and has provided professional services to clients in both the public and private sectors in the areas of corporate strategic planning and site selection, economic development strategy, strategic resource allocation, performance measurement, e-business strategy, organizational design, business process re-engineering and program management.
Zaharchuk has led many efforts to develop and implement new and innovative strategies with executive and senior management teams and has international and cross industry experience in the aerospace, automotive, telecommunications, information technology, business services and mail package and freight industry sectors as well as the public sector.
He is responsible for leading IBM Plant Location International (PLI) engagements in North America to include corporate site selection and economic development analyses and strategy development.
Prior to entering the consulting profession, Zaharchuk served as a commissioned officer in the U.S. Army.